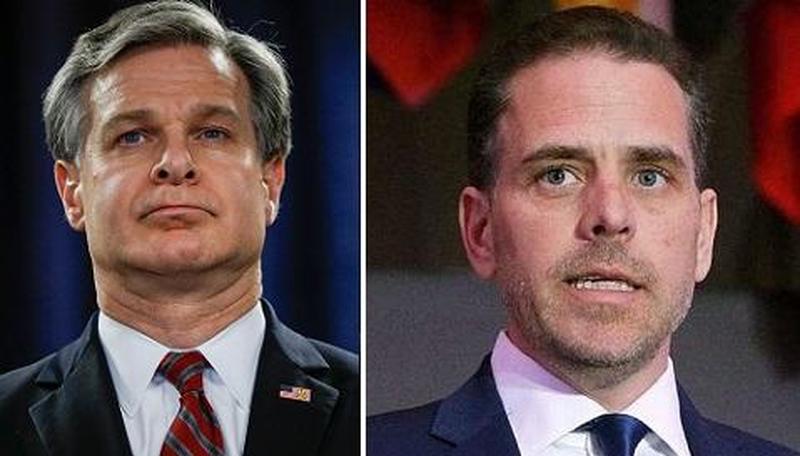 Senate Homeland Committee Demands Answers From FBI Over Hunter Biden Laptop:
Senate Homeland Security Committee Chairman Ron Johnson (R-WI) has fired off a Saturday letter to FBI Director Chris Wray demanding answers over the agency's handling of Hunter Biden's laptop.
According to the letter, after Johnson released his a report on Hunter Biden's activities abroad which raised "counterintelligence and extortion concerns," Johnson's committee was contacted by a whistleblower - ostensibly Delaware computer shop owner John Paul Mac Issac - who "informed my staff that he had possession of a laptop left in his business by Hunter Biden."
Issac told Johnson that "he provided its contents to the Federal Bureau of Investigation (FBI) in response to a December 9, 2019 grand jury subpoena," to which the FBI responded that they "would not confirm or deny any information identified by the committee." In other words, Wray's FBI stonewalled when confronted with direct questions by the Senate Homeland Security Committee.
To review the timeline - according to an associate of Issac, Hunter Biden left three laptops at the repair shop on April 12, 2019. In September of 2019, after Hunter failed to respond to come pick them up, Issac walked into the FBI office in Albuquerque, New Mexico and spoke with an agent. --->READ MORE HERE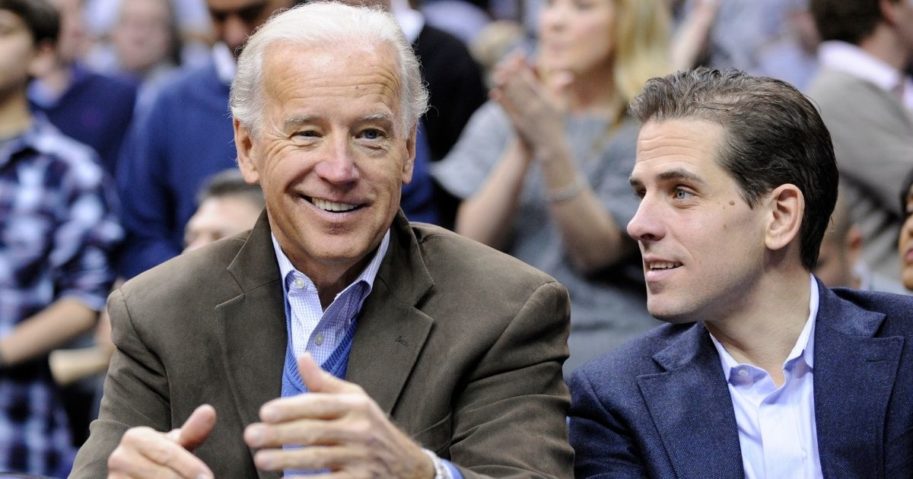 Nick Wass / AP
Reported Biden Emails: Burisma Exec Said Hunter Biden's Role Was To Halt Investigations:
I'd hate to be involved in the censorship department at Twitter, at least for the next few weeks.
In case you hadn't heard — and Twitter certainly hoped you didn't — the New York Post began a running a series of stories Wednesday derived from data obtained from a laptop that Hunter Biden allegedly dropped off at a Delaware computer repair shop and never retrieved.
Before changing course, Twitter blocked users from sharing links to the stories in part because the company said the data was hacked and it didn't want to "incentivize" that kind of journalism. (Facebook has only throttled the distribution of the stories as opposed to an outright embargo on sharing.)
Some of the stories seem tawdry and unnecessary, granted; if you know who Hunter Biden is, you know his personal struggles and you don't need to see a picture of him with drug paraphernalia. Of more legitimate interest are the emails recovered from the computer that he allegedly owned, which seem to suggest the president's younger son was potentially using his positions with a foreign firm to peddle influence in Washington, and potentially with his father. --->READ MORE HERE
Follow links below to related stories:
Full Story Behind Hunter's Laptop Debunks Latest Russia Conspiracy Theory
Exclusive — 'This is China, Inc.': Emails Reveal Hunter Biden's Associates Helped Communist-Aligned Chinese Elites Secure White House Meetings
Heritage Foundation President Calls on Twitter, Facebook to 'Step Up' After Censorship of Hunter Biden Article
Chris Wallace compares Facebook, Twitter to 'Big Brother'
RNC files FEC complaint against Twitter over censoring of Post's Biden exposé
TV News Networks Bury Hunter Biden Story with Less Than 10 Minutes of Coverage Over 2 Days
Senate Commerce Committee to Hold Hearing on Section 230 With CEOs of Twitter, Google, and Facebook
Hunter Biden Business Associate Flips From Prison, Releases Emails Detailing China Influence-Peddling Operation
If you like what you see, please "Like" us on Facebook either
here
or
here
. Please follow us on Twitter
here
.