Biden's Texas Political Director, Other Democrats Accused In Illegal Ballot Harvesting Scheme
According to a lawsuit filed with the Texas Supreme Court Monday, Democrat presidential nominee Joe Biden's political director in Texas has been accused of ballot harvesting in Harris County. Harris County is Texas' most populous county; Houston is its and the state's largest city.
According to the lawsuit, which was filed by conservative activist Dr. Steven Hotze and several others, two investigators accuse Dallas Jones and several prominent Democrat officeholders of organizing a ballot harvesting scheme. Jones was named Joe Biden's political director in Texas in late August with stories appearing in media earlier in September.
The two investigators, a former FBI investigator and a former Houston police captain, have filed sworn affidavits attesting to evidence including video of the ballot harvesting scheme. The affidavits were filed in conjunction with the lawsuit which Dr. Hotze and several Republican officeholders filed contesting Gov. Greg Abbott's extension of early voting in the state.
The allegations of organized ballot harvesting first appeared in National File, but the Texas Tribune also reported them deep in this story about the over-arching lawsuit. Holly Hansen at The Texan is also covering the story. --->READ MORE HERE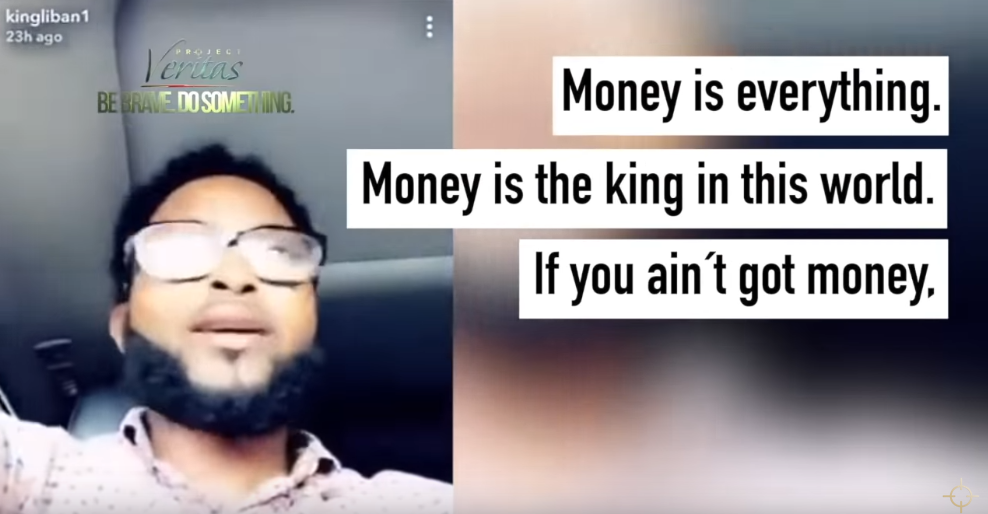 'Cash-For-Ballots' Fraud Uncovered In Ilhan Omar's Minnesota District: Veritas:
A scheme run by a so-called 'ballot harvesters' in Rep. Ilhan Omar's Minneapolis district was uncovered in a shocking exposé by Project Veritas. In one segment, alleged ballot harvester Liban Mohamed - the brother of Minneapolis city council member Jamal Osman, can be seen sifting through piles of ballots in his car in videos posted to his own snapchat channel under the name "KingLiban1."
"Just today we got 300 for Jamal Osman," said Mohamed. "As you can see my car is full. All these are absentees' ballots. Can't you see?"
BREAKING: @IlhanOmar connected cash-for-ballots harvesting scheme EXPOSED

"Money is the king in everything"; harvester boasts harvesting HUNDREDS of 2020 absentee ballots ILLEGALLY! "Numbers do not lie...these here are all absentee ballots…my car is full…"#BallotHarvesting pic.twitter.com/cB2Bz31mSY

— James O'Keefe (@JamesOKeefeIII) September 28, 2020
Attorney Jeff Wojciechowski of Hennepin County told Project Veritas that the ballot harvesting described in the video appears "illegal, and we will be investigating." --->READ MORE HERE
Follow links below to related stories:
Trump calls for investigating Omar over voter-fraud claims made in Project Veritas sting
Project Veritas Exposes Ilhan Omar Allies in Alleged Ballot Harvesting Operation in Minnesota
If you like what you see, please "Like" us on Facebook either
here
or
here
. Please follow us on Twitter
here
.