If the election is close, the fallout could make Bush v. Gore look like an ice-cream social.
Georgia's voting deadline is unambiguous: Absentee ballots are due when the polls close on Election Day. Late arrivals are meant to be set aside, stored, and eventually destroyed without being opened. That's what state law says, and the way to protect democratic legitimacy in an anxious age is to run elections by the book.
But in the Twilight Zone of 2020, everything is apparently up for grabs. Last Monday a federal judge issued a preliminary injunction that orders Georgia officials to count all ballots postmarked by Election Day, even if they don't show up until three days later. The suit was filed by the New Georgia Project, a group founded by Democrat Stacey Abrams. The judge expressed a reluctance to "interfere with Georgia's statutory election machinery," but she concluded that "the risk of disenfranchisement is great."
Similar litigation is taking place across the country. Pennsylvania's Supreme Court last Tuesday accepted a lawsuit filed by the state Democratic Party, and officials suggested last month in a separate case that ballots be counted if they arrive by Nov. 6, even if the postmark is missing or illegible. In Ohio, the League of Women Voters is challenging the process for verifying signatures. Minnesota has waived its rule that absentee ballots must be signed by a witness, and the state Supreme Court is weighing an appeal of that suspension, brought by President Trump's campaign.
If the presidential election is decided by a whisker, with Donald Trump or Joe Biden leading by some thousands of votes in a few states, a court ruling could prove decisive. The pivotal jurisdictions will be flooded with Republican and Democratic lawyers, and the resulting chaos could resemble the 2000 Florida recount, with smudged postmarks as the new hanging chads.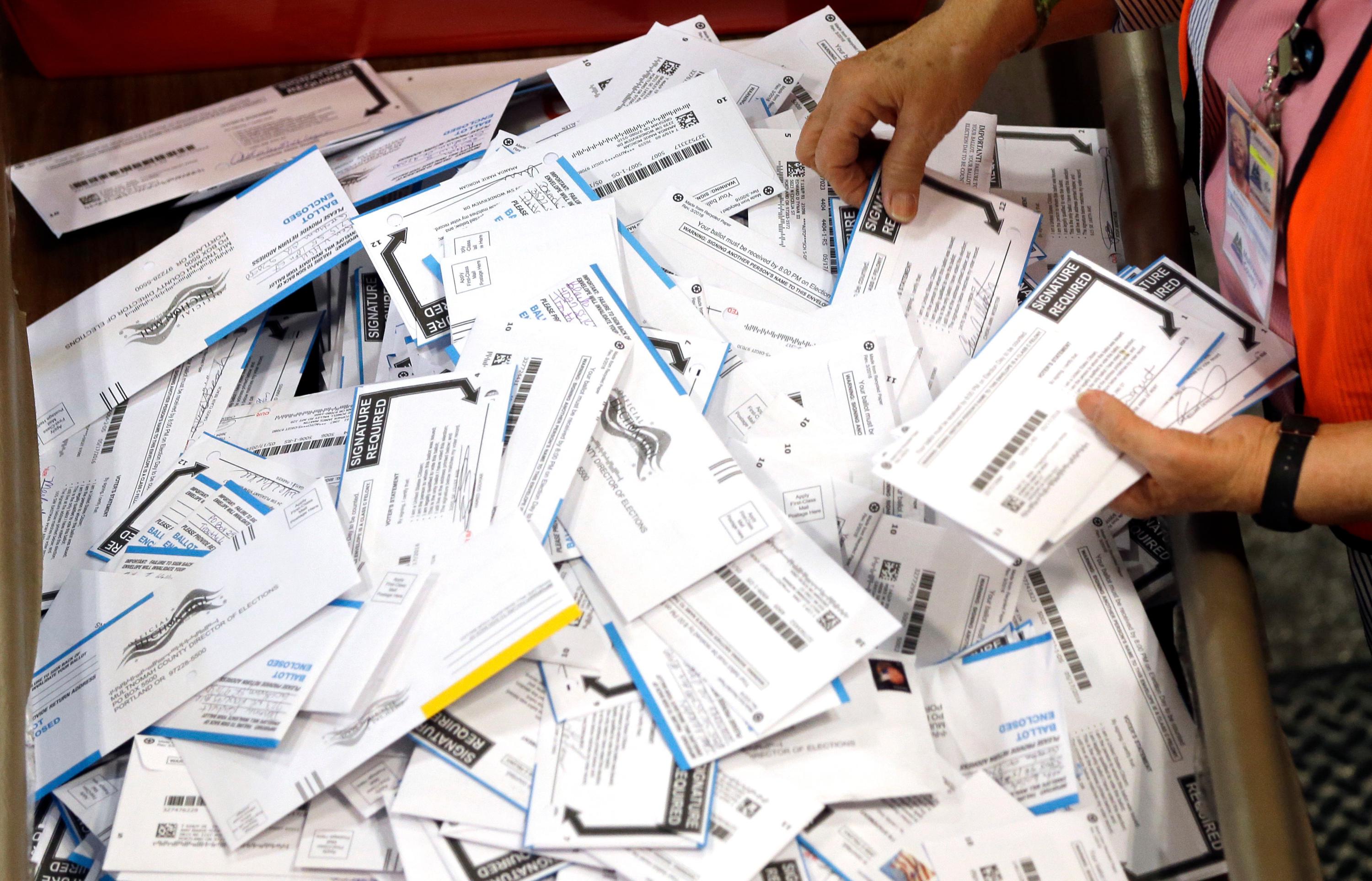 The simple fact is that mass mail voting introduces slack into the election system. Unrealistic deadlines are one problem. For an election held on Nov. 3, voters in 10 states can request an absentee ballot on Nov. 2, according to a report last week by the U.S. Postal Service's inspector general. During this year's primary season, the audit says, more than a million ballots were sent to voters in the seven days before an election, placing them "at high risk" of tardiness.
The Postal Service audit describes how seven USPS processing centers performed from April through June. About 8% of identifiable election and political mail, or 1.6 million pieces, was delivered late. Don't blame the new Postmaster General, Louis DeJoy: He took over June 15.
Read the rest of this WSJ editorial
HERE
.
If you like what you see, please "Like" us on Facebook either
here
or
here
. Please follow us on Twitter
here
.