'Success brings unity': Republicans rally around Trump in Charlotte:
President Trump on Monday basked in the adorning glow of the Republican National Convention and declared: "Success brings unity."
Mr. Trump coined the maxim shortly after the convention's unanimous vote to nominate him for another four-year term, in effect completing the transformation of the GOP into the Party of Trump.
He told the delegates in the Charlotte Convention Center, which is locked down as a precaution against the novel coronavirus, that he had not only united the party but brought Americans together through prosperity, which would return under his leadership.
"We have to win. Our country is counting on it," said the president.
The scene — beyond the strangeness of the quarantine of the convention hall — reflected a GOP in lockstep with Mr. Trump in a way that was unimaginable four years ago.
His most vocal Republican foes from 2016 have converted to Trumpism, been banished to the political sidelines or embraced Democratic nominee Joseph R. Biden.
"Donald Trump is his own party," convention delegate and former Rep. Lou Barletta told The Washington Times after announcing Pennsylvania's backing of the president on the convention floor. --->READ MORE HERE.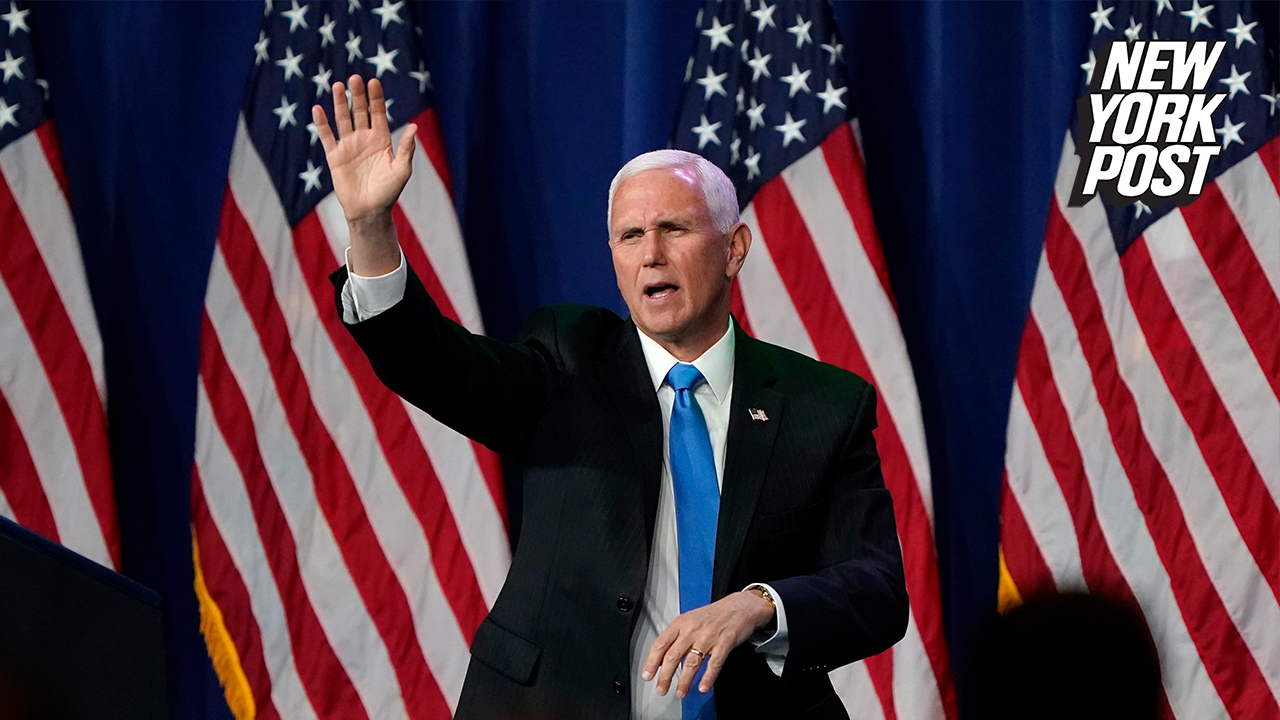 Mike Pence: Biden, Democratic Party have been 'overtaken by the radical left':
Vice President Mike Pence said it was "deeply humbling" to be nominated as President Trump's running mate for another four years and encouraged attendees at the Republican National Convention to work to get GOP candidates elected in November.
"It is deeply humbling for me to come to you on a day like today," Pence said Monday at the Charlotte Convention Center. "I heard there was a unanimous vote a little bit earlier."
Saying Joe Biden and the Democratic Party have been "overtaken by the radical left," Pence called for four more years for Trump.
"I gotta be honest with you, I'm here for one reason and one reason only, and that is not just the Republican Party, but America needs four more years of President Donald Trump in the White House," he said. --->READ MORE HERE.
More stories from DAY 1:
Trump calls delegates 'incredible warriors' at 2020 Republican National Convention
Trump dings networks over spotty RNC roll call coverage
Part of the media plan: Censoring the GOP convention
Liberal groups ask networks to stop 'misinformation' from GOP convention with delayed broadcast
Trump: Blue states will open up Nov. 4; Democrats keeping them shut down
'I showed up': Trump takes swipe at Biden's virtual campaigning
DAY 1 VIDEOS:
C-SPAN: DAY 1 2020 Republican National Convention
RNC Kicks Off With Patriotic Message Of Hope And Optimism In Stark Contrast With DNC's Pandemic Nightmare
If you like what you see, please "Like" us on Facebook either
here
or
here
. Please follow us on Twitter
here
.