On his way to a hearing last week, House Judiciary Committee Chairman Jerrold Nadler was in a car accident.
Thankfully, the New York pol was unhurt. But the accident caused Mr. Nadler to be an hour late to the hearing.
Watching Mr. Nadler during that hearing, which starred Attorney General William Barr, you might think he had hit his head in the accident. But, alas, Mr. Nadler was already that dumb. Even before the accident, he was severely damaged goods.
That said, it is always unwise to underestimate Mr. Nadler. Just ask House Intelligence Committee Chairman Adam Schiff, the slender California Democrat with a long neck.
In a race to a microphone on the Senate floor earlier this year during the impeachment proceedings, Mr. Schiff thought he could just take his time and slowly saunter over. Something about Mr. Nadler made Mr. Schiff think he could play rabbit to Mr. Nadler's tortoise to the microphone.
With a microphone serving as the carrot, Mr. Nadler proved swifter than any rabbit. Mr. Schiff was left spinning in Mr. Nadler's dust. Senate Minority Leader Chuck Schumer, reigning world champion in the five-yard microphone dash, marveled from the peanut gallery at Mr. Nadler's Olympic abilities.
Perhaps, it was the waiting microphone before the empty chair in the House Judiciary Committee hearing room last week that saved Mr. Nadler's life. No mere automobile accident would keep him from holding court — especially when he himself is the court jester.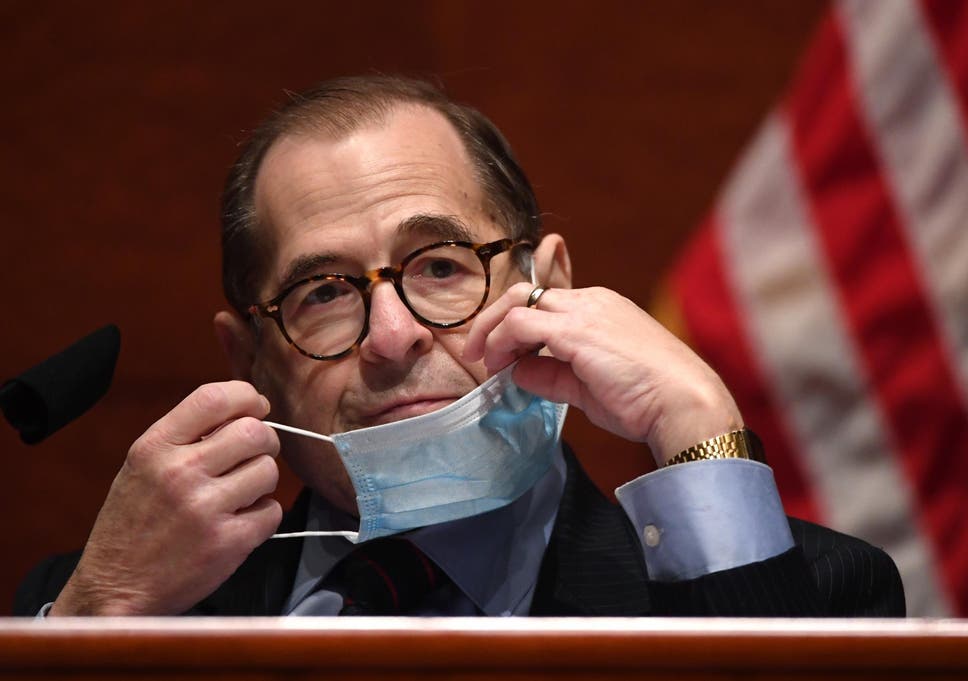 As it turned out, the automobile accident was so minor that the airbag did not deploy — until he got seated in the hearing room. And then the giant airbag EXPLODED.
"You really can't hide behind legal fictions," Mr. Nadler raged at Mr. Barr, who had just explained that as a member of President Trump's Cabinet he was not at liberty to divulge privileged discussions with the president.
Read the rest from Charles Hurt
HERE
.
If you like what you see, please "Like" us on Facebook either
here
or
here
. Please follow us on Twitter
here
.