While violence ensued across American cities in recent months, many citizens are becoming exasperated with the protesting, rioting, and looting and are demanding a change when their own local leaders won't. According to a recent Rasmussen Reports poll, "50% of Likely U.S. Voters say the police should crack down on the protests to bring them to an end."
Multiple cities over the last week have seen a pushback against violence from citizens who agree that the original protest movements may have lost their purpose.
According to The Daily Wire, residents of Chicago's Englewood neighborhood interrupted a Black Lives Matter protest on Sunday "to demand the protesters leave."
Some community members and protesters are getting into arguments here at the 7th district police station, many community members are demanding that these protesters leave their community and protest somewhere else. #Chicago #ChicagoProtests pic.twitter.com/Ej1dUwGRgc

— Tyler LaRiviere (@TylerLaRiviere) August 11, 2020
The Chicago BLM group, joined by other activist organizations, was "holding a protest to support those arrested for looting" after over 100 people were arrested on Sunday "claiming that looting is 'reparations'" and they were just "taking what is rightfully theirs from 'corporations.'"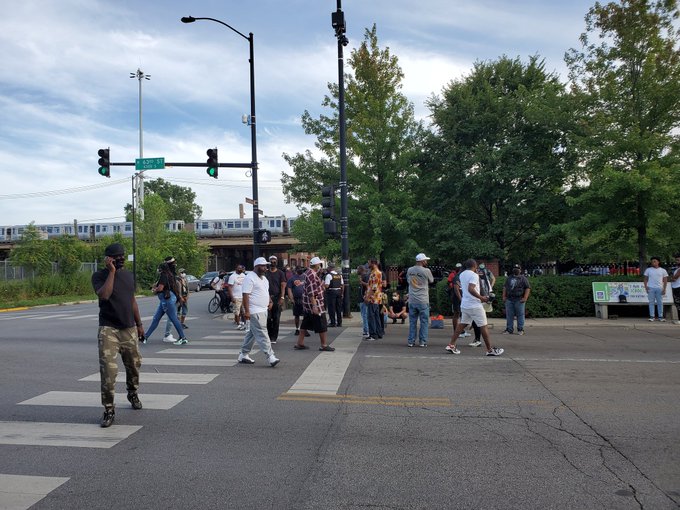 Residents of the nearby neighborhood however, quickly organized a counter-protest asking the non-resident activists to disperse.
"If your issue is with the police, take it to 35th and Michigan [where CPD headquarters is located]. Don't come in Englewood with it," Darryl Smith, president of the Englewood Political Task Force and Englewood resident of 51 years. "If the people on 56th Street want to come over and protest the police, they can do it. But no one from the North Side or Indiana or any place other than Englewood can come here and do that."
Read the rest from Jordan Davidson
HERE
.
If you like what you see, please "Like" us on Facebook either
here
or
here
. Please follow us on Twitter
here
.