Do We Want State Authorities Making a Coronavirus Vaccine Legally Mandatory?
Every now and then, I think we have some state officials who are attempting to maximize the amount of controversy and public disagreement about the coronavirus pandemic:
Virginia Commissioner of Health Dr. Norman Oliver said Friday that he plans to mandate coronavirus vaccinations for Virginians once one is made available to the public.

Virginia state law gives the Commissioner of Health the authority to mandate immediate immunizations during a public health crisis if a vaccine is available. Health officials say an immunization could be available as early as 2021.

Oliver says that, as long as he is still the Commissioner of Health when a vaccine is available, he intends on mandating it.

"It [the coronavirus] is killing people now, we don't have a treatment for it and if we develop a vaccine that can prevent it from spreading in the community we will save hundreds and hundreds of lives," Oliver said.

Under current state law, only people with a medical exemption could refuse the mandate.

The Virginia General Assembly is considering a bill during the ongoing special session that would allow people with a religious opposition to opt out of the requirement. The bill needs to clear a house committee before the full chamber could vote on it. There is no scheduled date for when the bill will be debated. --->READ MORE HERE.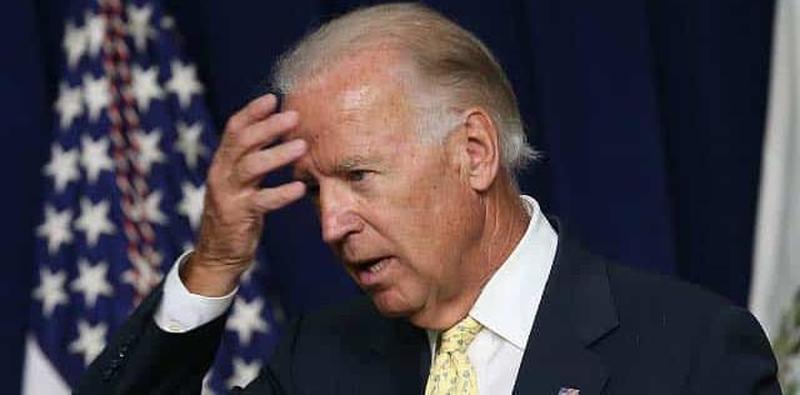 5 COVID-19 Charts That Democrats Definitely Don't Want You To See
Amid his confirmation that he "shut the nation down" if scientists told him too, Joe Biden explained just what the Trump admin had got wrong (and how to 'fix' it)...
"In order to keep the country running and moving and the economy growing, and people employed, you have to fix the virus, you have to deal with the virus."
Well the good news is... as the following five charts from John Merline's Issues & Insights blog show, the US is 'beating' the virus...
If the Democratic National Convention made anything clear, it is that Democrats are entirely invested in making the coronavirus pandemic look worse than it is in the United States.
Almost every speaker decried the response and blamed President Donald Trump for the scale of the disease in the country.
In his acceptance speech, Joe Biden said "Just judge this president on the facts. Five million Americans infected by COVID-19. More than 170,000 Americans have died. By far the worst performance of any nation on Earth." Later he said, "We lead the world in confirmed cases. We lead the world in deaths." --->READ MORE HERE.
Follow links below to related stories and resources:
Democrat governors who ordered nursing homes to take COVID patients probed by DOJ
CDC drops 14-day quarantine recommendation for travelers
USA TODAY: Coronavirus Updates
WSJ: Coronavirus Live Updates
YAHOO NEWS: Coronavirus Live Updates
NEW YORK POST: Coronavirus The Latest
If you like what you see, please "Like" us on Facebook either
here
or
here
. Please follow us on Twitter
here
.