"There's probably never been a time when candidates are so different. We want law and order. They don't want law and order. We want strong, closed borders with people able to come in through merit, through a legal process. They don't want to have any borders at all. They're going to rip down the wall," President Trump declared.
Trump called out Biden's immigration extremism in the Rose Garden. Earlier, task forces from the Biden and Sanders campaign had released the Biden-Sanders unity policy recommendations.
The co-chair of the immigration task force, Marielena Hincapie, is the executive director of the National Immigration Law Center which is funded, by among others, George Soros. Other members of the task force included Marisa Franco, who had called for "dismantling ICE", and Javier Valdes, the executive director of Make the Road which supports abolishing ICE and letting illegal aliens vote in state elections.
Make the Road was part of an anti-Trump coalition funded by Soros.
The Biden campaign had outsourced its policymaking to a radical Hungarian billionaire with a passion for open borders. The attack on our immigration system that President Trump called out was the result.
"And these are actual key elements of the Biden Sanders unity platform," President Trump said.
Open Borders
"Well, basically, as you know, what they're going to do is they're going to rip down the wall. They're taking it down. They want to take down the wall," President Trump warned in the Rose Garden.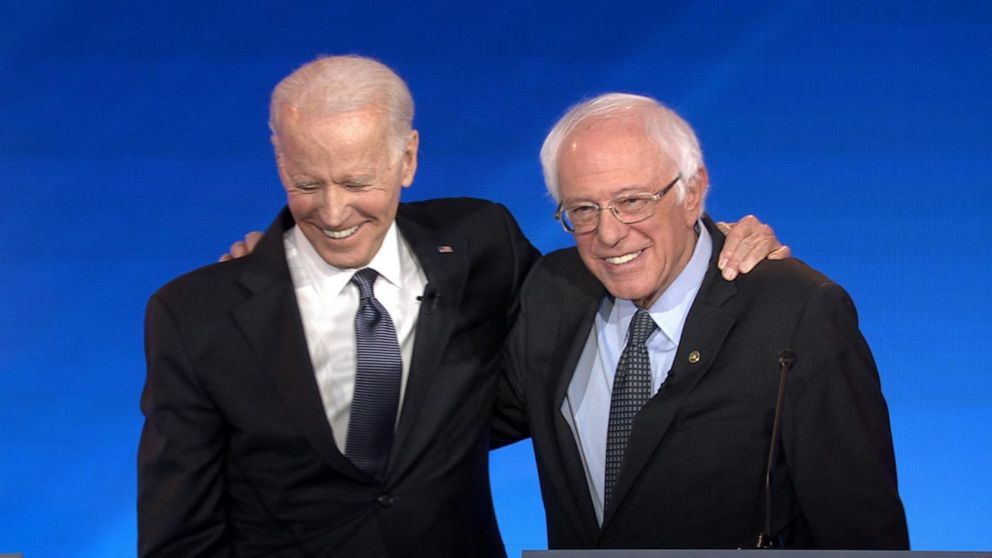 The Biden-Sanders task force proposal actually goes beyond that, promising that Democrats will "rescind President Trump's fabricated 'National Emergency'" and end the wall. The proposal claims that the wall, which was meant to stop the huge influx of migrants, is "unnecessary". It's unnecessary because Biden and most Democrats don't believe that America should have borders or immigration restrictions.
The Democrats want to go back to the days when Biden last held office and the function of the border patrol was to hand out snacks to illegal migrants and help them enter America.
Read the rest from Daniel Greenfield
HERE
.
If you like what you see, please "Like" us on Facebook either
here
or
here
. Please follow us on Twitter
here
.