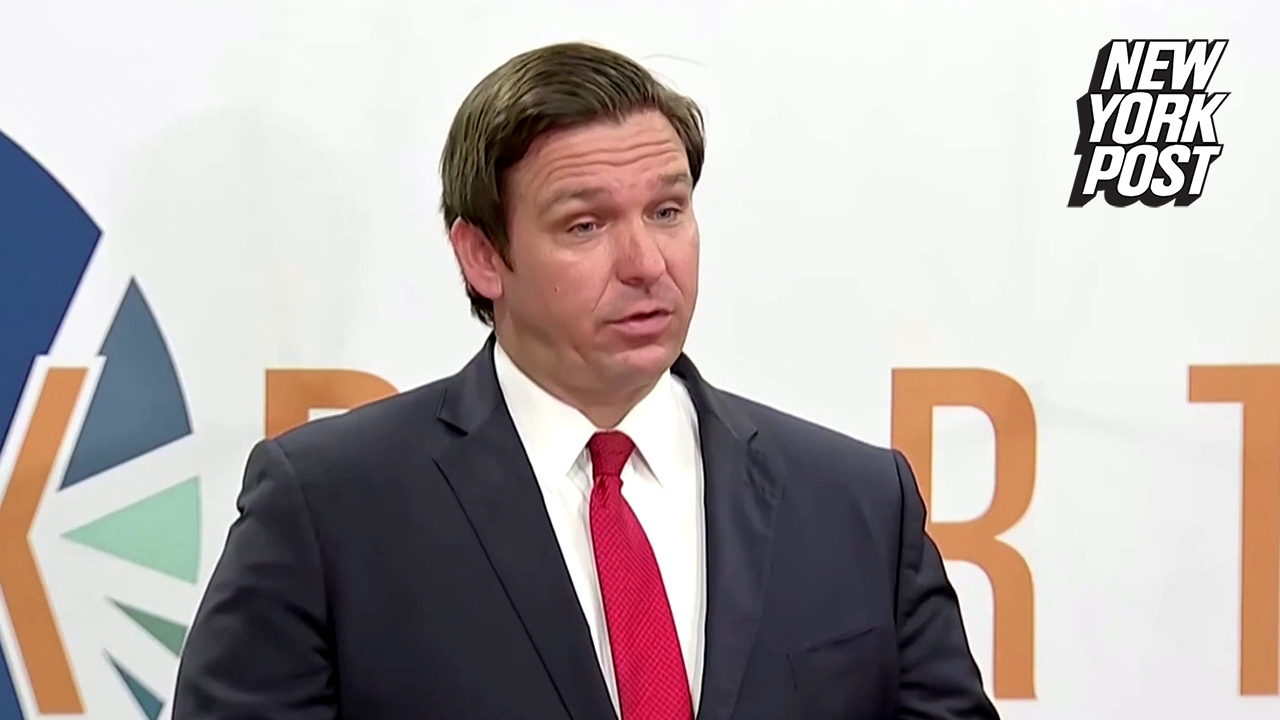 Florida GOP Gov. Ron DeSantis says it's perfectly safe to send kids back to school this fall despite rapidly rising numbers of coronavirus cases in the Sunshine State — arguing that if Walmart was open, schools should be too.
"I'm confident if you can do Home Depot, if you can do Walmart, if you can do these things, we absolutely can do the schools," he said Thursday during an appearance in Jacksonville with US Secretary of Labor Eugene Scalia.
"I want our kids to be able to minimize this education gap that I think has developed."
But he also noted that not all parents may agree with him.
"Different parents have different calculations. If a parent wants to opt for virtual education, they should absolutely be able to do that. We shouldn't be forcing them to do any types of decisions," he added.
DeSantis claimed that data showed the risk of the virus in children was low, and that the risk of hospitalization from the virus for those under 18 was "substantially less" than for the flu.
Dr. Deborah Birx of the Coronavirus Task Force said earlier this week that cases appeared low among children because so few had been tested.
DeSantis made similar remarks a day earlier during an appearance on the Rush Limbaugh show, adding the reopening of fast food joints as another piece of evidence to back his theory.
Read the rest of the story
HERE
and follow links below to related stories and resources:
Good Reasons Exist to Reopen Schools, Fauci Says
USA TODAY: Coronavirus Updates
WSJ: Coronavirus Live Updates
YAHOO NEWS: Coronavirus Live Updates
NEW YORK POST: Coronavirus The Latest
If you like what you see, please "Like" us on Facebook either
here
or
here
. Please follow us on Twitter
here
.