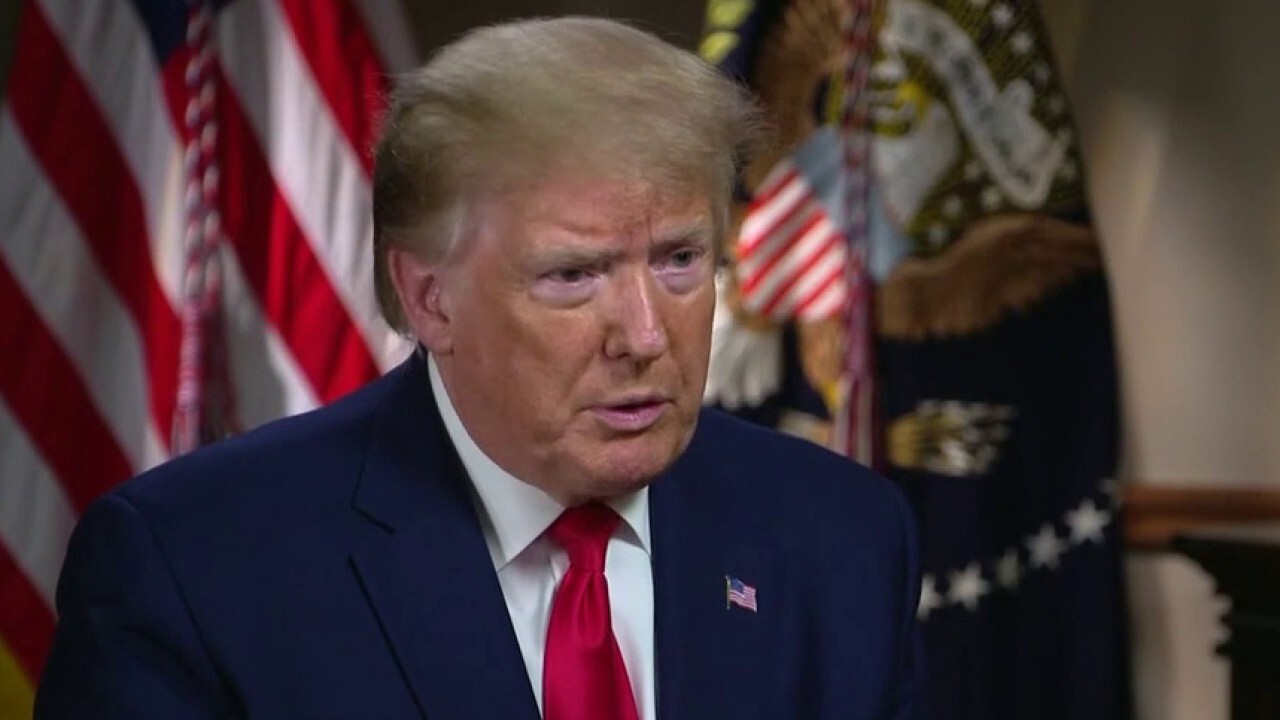 President Trump told Fox News' Harris Faulkner in an exclusive interview Thursday that his administration is "not going to let Seattle be occupied by anarchists."
"If there were more toughness, you wouldn't have the kind of devastation that you had in Minneapolis and in Seattle. I mean, let's see what's going on in Seattle," Trump told Faulkner. "I will tell you, if they don't straighten that situation out, we're going to straighten it out."
The full interview will air on "Outnumbered Overtime" at 1 p.m. ET Friday.
After days of protests following the death of George Floyd, Seattle police left the boarded-up East Precinct building Monday night as a crowd of anti-police protesters set up barricades in the surrounding area, declaring six blocks in the city's Capitol Hill neighborhood to be "autonomous" and a "cop-free zone."
The president also described Seattle Mayor Jenny Durkan's handling of the situation as "pathetic," and asked "Has she ever done this before?" He also called on Washington Gov. Jay Inslee to send in National Guard troops to restore order.
"He's got great National Guard troops so he can do it," Trump said of Inslee. "But one way or the other, it's going to get done. These people are not going to occupy a major portion of a great city.
Faulkner also raised the unrest following Floyd's death, asking Trump to explain what he means when he describes himself as a "law and order president."
Read the rest of the story
HERE
.
If you like what you see, please "Like" us on Facebook either
here
or
here
. Please follow us on Twitter
here
.