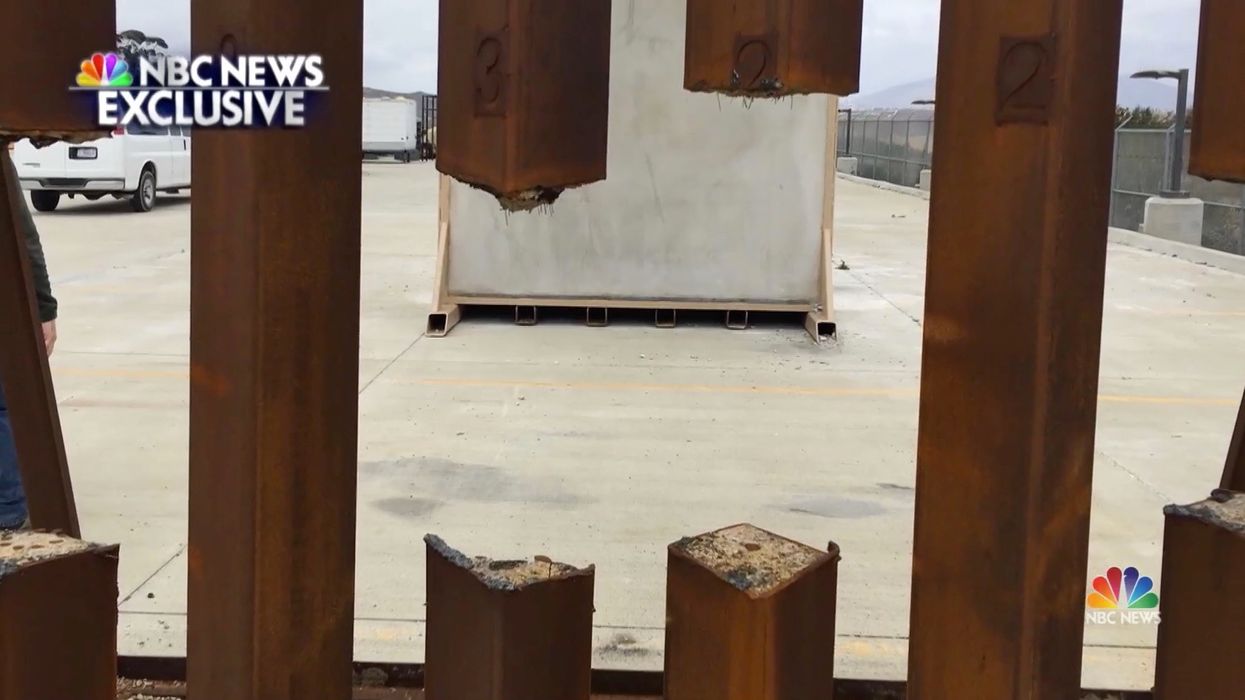 The U.S. Customs and Border Protection has put up 180 miles of new border wall along the U.S.-Mexico border, but there's a problem: The agency can't figure out how to stop smugglers and other illegal border crossers from cutting through or climbing over the new barriers.
Now the CBP is asking private industry for help.
What's happening with the wall?
President Donald Trump vowed to have about 500 miles of new border fencing built before the end of 2020. So far, the government has put up 182 miles, acting CBP Commissioner Mark Morgan told Fox News last month.
The agency tasked with building the 30-foot-tall steel bollard wall posted a notice seeking private industry's help to stop people from being able to saw through and climb over the border barrier. From the CBP posting:
Customs and Border Protection (CBP) recognizes that industry, other agencies, and other private entities may have interesting, innovative, and useful ideas that could be implemented to enhance and or improve mission essential operational deterrent capabilities related to the anti-climb/anti-cut features of the border wall and persistent impedance. Through the prototyping process in 2017-2018, it was identified that bollard style construction (steel slats) provided the best value and operationally effective border barrier solution to CBP.
CBP is constantly seeking to improve the effectiveness of the border wall and now is seeking further product improvements to the anti-climb/anti-cut features of the border wall barrier.
However, the CBP said the new request "does not amount to an admission that the current design is inadequate or flawed," the Washington Post reported.
"We have an adaptive adversary; regardless of materials, nothing is impenetrable if given unlimited time and tools," the agency said, according to the Post. "Walls provide the U.S. Border Patrol (USBP) the ability to slow and stop potential crossings. That means building wall will deter some people from attempting to cross, while slowing the efforts of those who still try."
Read the rest of the story
HERE
.
If you like what you see, please "Like" us on Facebook either
here
or
here
. Please follow us on Twitter
here
.