U.S. Attorney General William Barr has blamed Antifa — a militant "anti-fascist" movement — for the violence that has erupted at George Floyd protests across the United States. "The violence instigated and carried out by Antifa and other similar groups in connection with the rioting is domestic terrorism and will be treated accordingly," he said.
Barr also said that the federal government has evidence that Antifa "hijacked" legitimate protests around the country to "engage in lawlessness, violent rioting, arson, looting of businesses, and public property assaults on law enforcement officers and innocent people, and even the murder of a federal agent." Earlier, U.S. President Donald J. Trump had instructed the U.S. Justice Department to designate Antifa as a terrorist organization.
Academics and media outlets sympathetic to Antifa have argued that the group cannot be classified as a terrorist organization because, they claim, it is a vaguely-defined protest movement that lacks a centralized structure. Mark Bray, a vocal apologist for Antifa in America and author of the book "Antifa: The Anti-Fascist Handbook," asserts that Antifa "is not an overarching organization with a chain of command."
Empirical and anecdotal evidence shows that Antifa is, in fact, highly networked, well-funded and has a global presence. It has a flat organizational structure with dozens and possibly hundreds of local groups. Not surprisingly, the U.S. Department of Justice is currently investigating individuals linked to Antifa as a step to unmasking the broader organization.
In the United States, Antifa's ideology, tactics and goals, far from being novel, are borrowed almost entirely from Antifa groups in Europe, where so-called anti-fascist groups, in one form or another, have been active, almost without interruption, for a century.
What is Antifa?
Antifa can be described as a transnational insurgency movement that endeavors, often with extreme violence, to subvert liberal democracy, with the aim of replacing global capitalism with communism. Antifa's stated long-term objective, both in America and abroad, is to establish a communist world order. In the United States, Antifa's immediate aim is to bring about the demise of the Trump administration.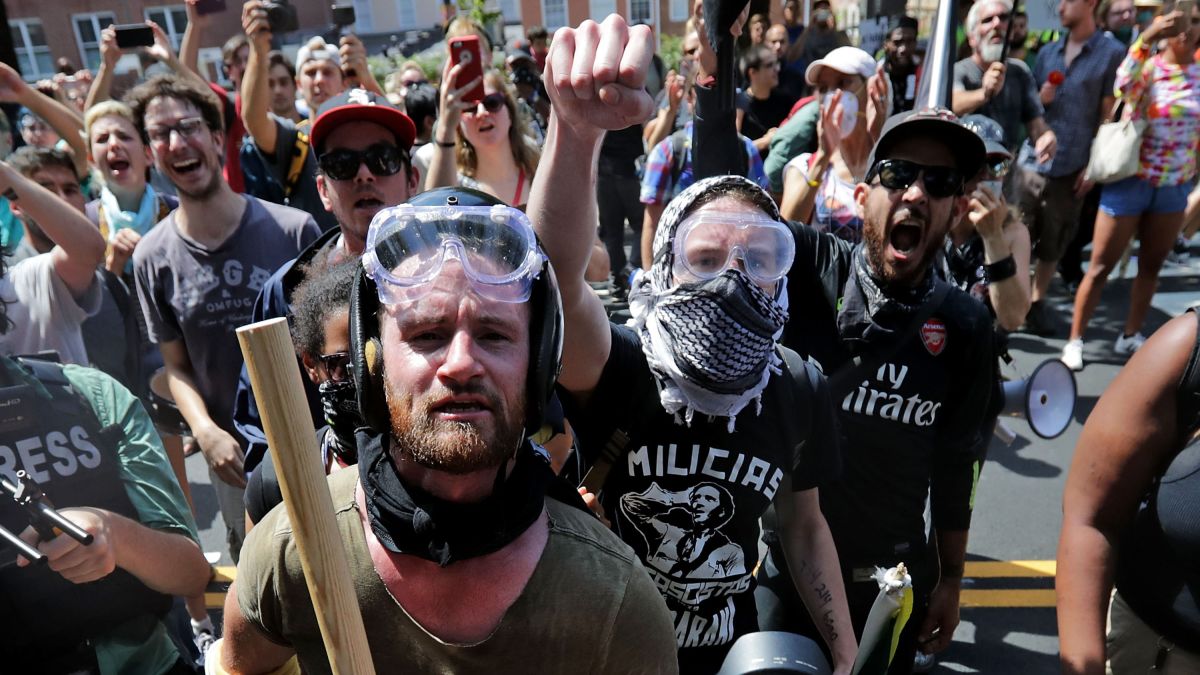 Antifa's nemeses include law enforcement, which is viewed as enforcing the established order. A common tactic used by Antifa in the United States and Europe is to employ extreme violence and destruction of public and private property to goad the police into a reaction, which then "proves" Antifa's claim that the government is "fascist." --->
Read the rest from Soeren Kern
HERE
.
If you like what you see, please "Like" us on Facebook either
here
or
here
. Please follow us on Twitter
here
.