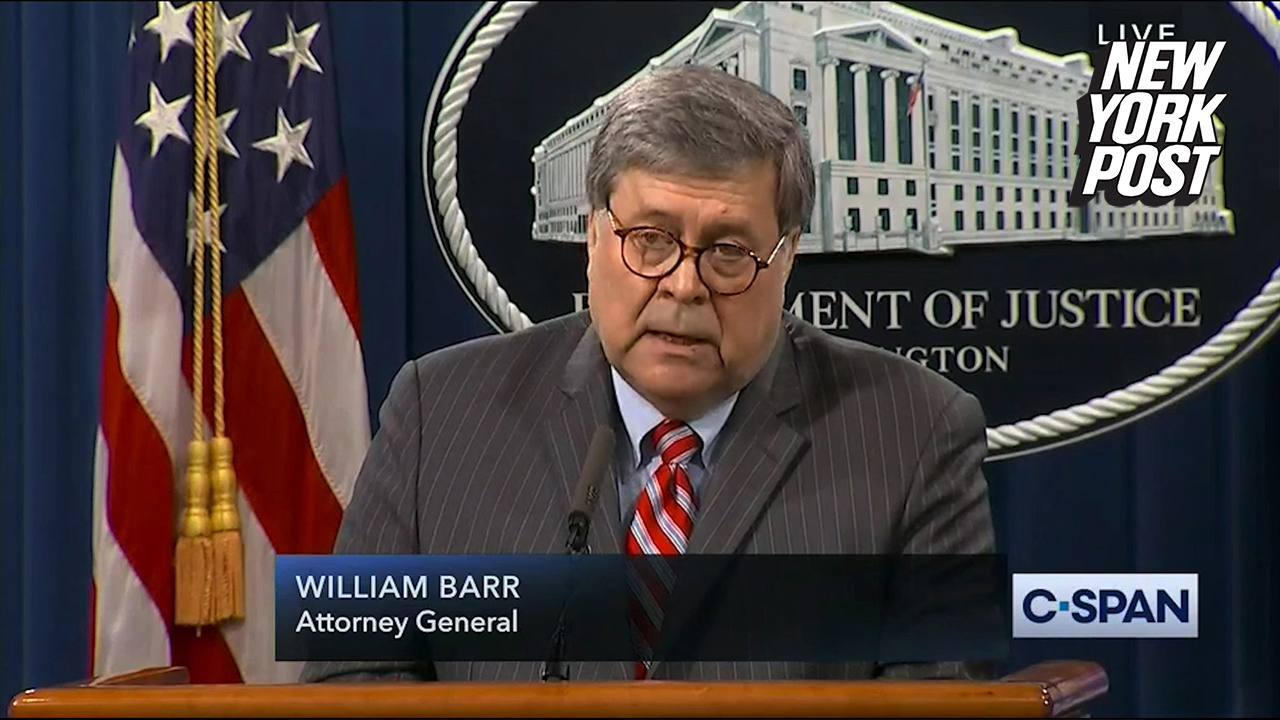 Attorney General William Barr said he doubted a probe into the origins of the Russia investigation would lead to "a criminal investigation" against either former President Barack Obama or Vice President Joe Biden.
But some individuals may still be prosecuted as part of the review of the FBI's maligned 'Russiagate' operation, Barr said, revealing aspects of the probe were being treated as "potential crimes."
Speaking at a press conference on Monday, Barr said the review by US Attorney for Connecticut John Durham would get to the bottom of the Russia probe, which he described as "abhorrent" and a "grave injustice" against President Trump.
But he warned against a "tit-for-tat" and a lowering of judicial standards "just to achieve a result."
"Not every abuse of power, no matter how outrageous, is necessarily a federal crime," Barr said.
"As to President Obama and Vice President Biden, whatever their level of involvement, based on the information I have today, I don't expect Mr. Durham's work will lead to a criminal investigation of either man," he continued.
Both Obama and Biden, the presumptive Democratic nominee, have faced increased scrutiny over what role they had in the origins of the FBI's investigation into Russian interference in the 2016 presidential election.
Repeatedly referring to it as "Obamagate," Trump last week urged the Senate Judiciary Committee to force former Obama to testify about the Russia investigation into his 2016 campaign.
Read the rest of the story
HERE
and follow links below to a related stories:
Trump 'surprised' by AG Barr's refusal to probe Obama over Russia case
More Barr: Durham's looking at potential crimes in Crossfire Hurricane, but don't expect Obama or Biden to be targeted
If you like what you see, please "Like" us on Facebook either
here
or
here
. Please follow us on Twitter
here
.