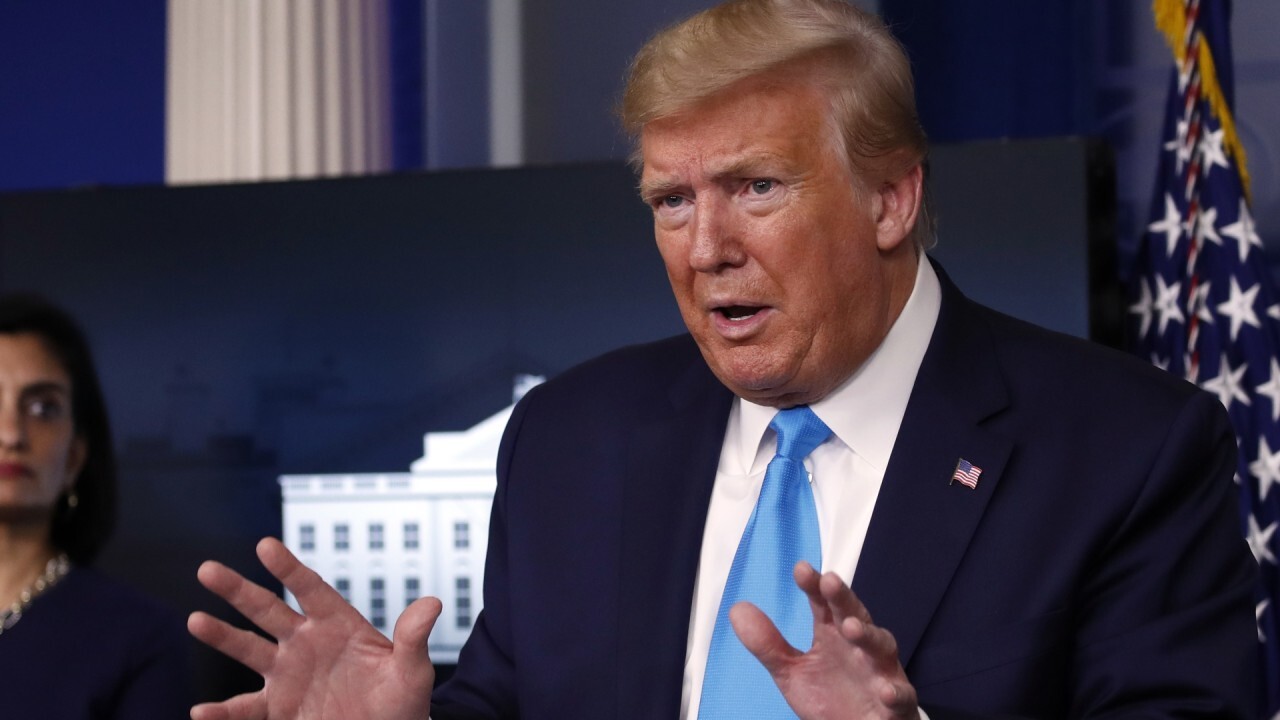 President Trump signaled Tuesday he may put a "very powerful hold" on funding to the World Health Organization as he lashed out at the United Nations specialized agency and accused it of "being very China-centric" amid the coronavirus pandemic.
Reiterating his complaints from a tweet earlier in the day, the president said that the WHO "has been wrong about a lot things." Trump has been critical of the WHO for opposing the travel restrictions from China and Europe.
"They've been wrong about a lot of things," Trump said during the daily press briefing of the White House coronavirus task force. "They seem very China centric."
He added: "We're going to put a hold on the money sent to the WHO."
Trump, however, backtracked when questioned on that statement by members of media, saying he was "going to look into" cutting off funding to the WHO and denying his earlier statement.
The WHO has praised China for its transparency on the virus, even though there is reason to believe that more people died of COVID-19 than the country's official tally.
WHO has increasingly been the focus of questions about its response to the coronavirus pandemic, including information it tweeted in January that quoted "preliminary" findings from Chinese authorities that downplayed the seriousness of the virus that has since turned into a pandemic, shutting down daily life around the globe.
Read the rest of the story
HERE
and follow links below to relate stories and sources:
USA TODAY: Coronavirus live updates: Acting Navy secretary out; more NYC deaths than on 9/11; surgeon general offers optimistic projection
WSJ: Coronavirus Updates: New York Deaths Hit New High
ABC NEWS: Coronavirus government response updates: Trump, Fauci confirm black communities especially hard hit
If you like what you see, please "Like" us on Facebook either
here
or
here
. Please follow us on Twitter
here
.