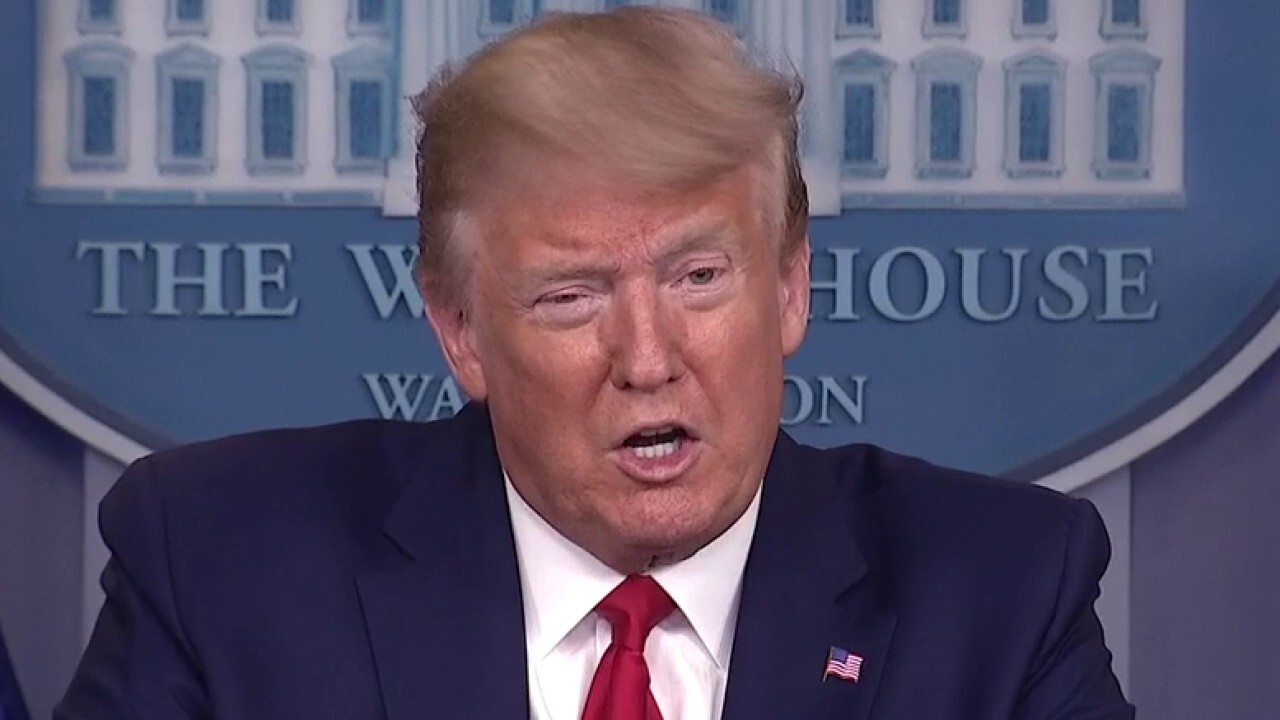 President Trump tried to assure Americans on Monday that hospitals and health care facilities across the country will be stocked and supplied with the necessary equipment to handle the expected surge of causes related to the coronavirus over the next two weeks.
"Progress has been made before the surge," Trump said during the White House coronavirus briefing on Monday. "The next week, week and half is when the big surge is going to come."
The president rattled of a list of medical supplies – from ventilators to N95 respirator masks – that the government has acquired and plans to distribute through the Federal Emergency Management Agency to the states most in need.
Trump also thanked private companies like 3M, Apple and Salesforce who have vowed to produce masks, face shields and other medical supplies.
"Resources from national stockpile need to reach these warriors in the hospitals as soon as possible," Trump said.
The president also confirmed that he'd called New York Gov. Andrew Cuomo earlier Monday to let him know that the USNS Comfort can now be used for COVID-19 patients.
"We hadn't had that in mind at all, but we're going to let him do it," said Trump, adding that the ship will be used for patients from both New York and New Jersey.
"Hopefully that will be very helpful for both states," he said.
Trump offered up his support to British Prime Minister Boris Johnson, who was taken into intensive care earlier in the day as he battles the new coronavirus.
Read the rest of the story
HERE
and follow links below to related stories and resources:
USA TODAY: Coronavirus live updates: Trump hints at second round of stimulus checks; US deaths surpass 10K as NY offers glimmer of hope; stocks rally
WSJ: Coronavirus Updates: U.S. Deaths Top 10,000; Lockdowns Extended
The GUARDIAN: Trump says country will reopen 'sooner than people think' – as it happened
If you like what you see, please "Like" us on Facebook either
here
or
here
. Please follow us on Twitter
here
.