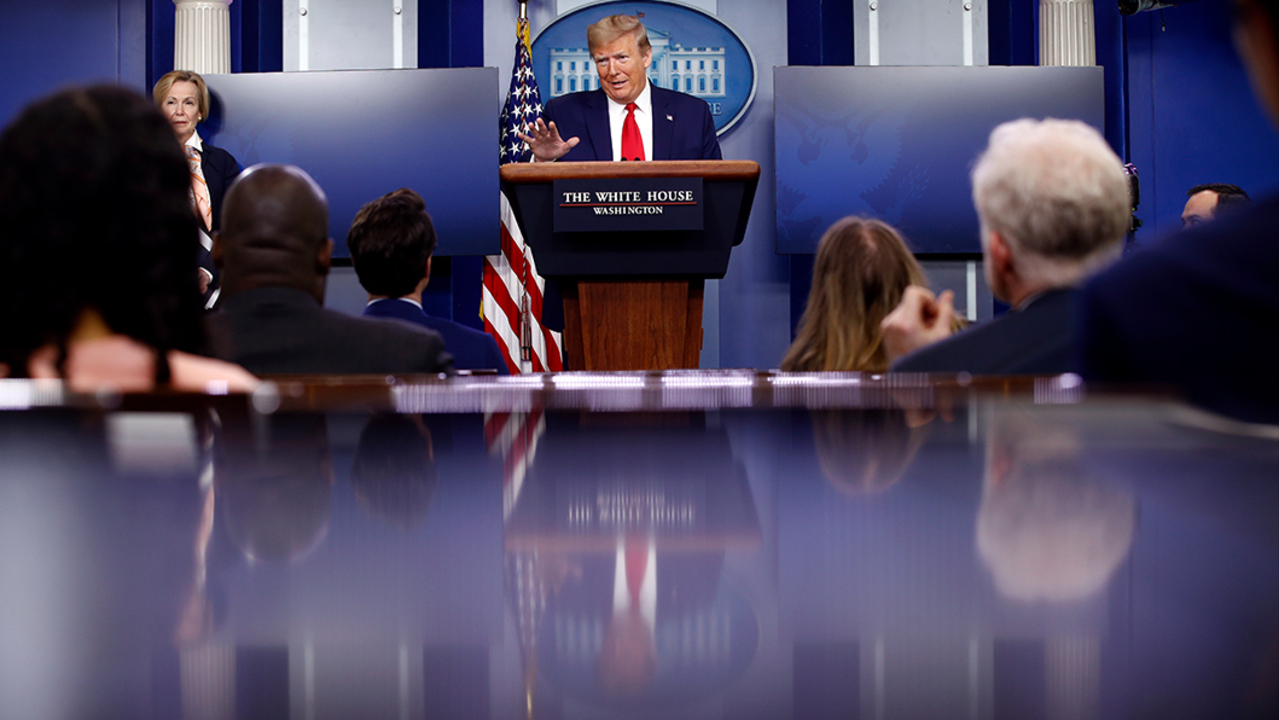 President Trump announced Sunday evening that the United States had passed a major coronavirus testing milestone, telling reporters that 4.18 million Americans have now been screened -- more than France, the U.K., South Korea, Japan, Singapore, India, Austria, Australia, Sweden and Canada combined.
Speaking at the daily White House coronavirus briefing, the president unboxed a swab testing kit and touted the new testing technologies that could fight the pandemic, even as he cautioned that some states "don't know where they are."
Trump then read at length from a piece in The Wall Street Journal praising him for implementing new partnerships with the private sector, and "vivifying the American way in action, once reluctantly aroused."
"It was hard to get it aroused, and it is hard to get it aroused, but we got it aroused," Trump commented.
Faced with criticisms that he had idled while the coronavirus spread, the president pointed out that Fox News' Bret Baier observed that Democrats' February 19 presidential debate had not mentioned coronavirus at all. Rhetoric on coronavirus from Democrats, Republicans, and the media has changed dramatically since January.
At the same time, Trump said Republicans were having "very good negotiations" with Democrats on expanding funding under the Paycheck Protection Program [PPP], and could have an agreement as soon as Monday. The stimulus legislation established a $350 billion fund for small businesses that was depleted last Thursday.
Read the rest of the story
HERE
and follow links below to related stories and resources:
USA TODAY: Coronavirus live updates: US death toll hits 40,000; New York set for aggressive antibody testing; more cash soon for small businesses
WSJ: Coronavirus Updates: Deal Close on Small-Business Funding; Steelmakers Slash Production
YAHOO NEWS: Coronavirus live updates: U.S. death toll surpasses 40,000
NEW YORK POST: Coronavirus-Latest
If you like what you see, please "Like" us on Facebook either
here
or
here
. Please follow us on Twitter
here
.