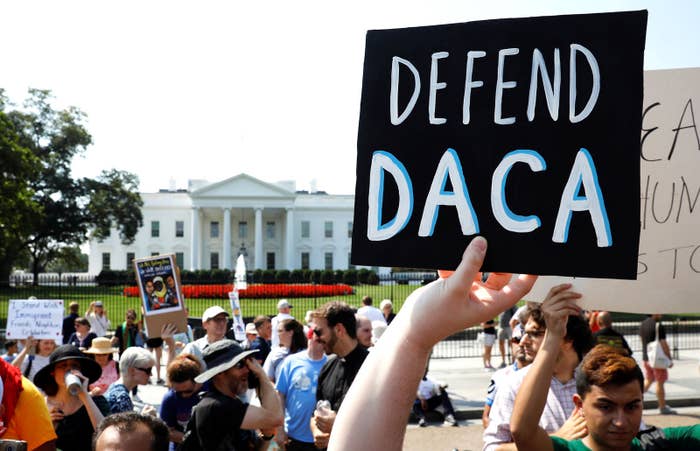 The nation's ability to survive the Covid-19 pandemic does not depend on continuing the DACA amnesty, despite a major attempt to suggest otherwise in the elite East Coast media this week.
As always, the numbers in the debate have to be put in context.
The media offensive was driven by a study that claimed that 29,000 health care workers are DACA recipients. Therefore, it was assumed, the ability to care for Americans felled by the virus would be put in jeopardy if the Supreme Court rules in June that Pres. Trump has the right to end the amnesty.
But while 29,000 may sound like a lot, it amounts to only about two-tenths of one percent of the nation's health care workers, pointed out Dr. Steven Camarota reporting on his own study in National Review.. (His full report can be read at https://www.nationalreview.com/corner/coronavirus-crisis-daca-health-care-workers-facts/.
The impetus for the media offensive was a study put out by the Center for American Progress (CAP), which is a long-time leader for immigration expansion and rewards for illegal migration. Camarota explained:
The Washington Post and The Guardian amplified CAP's claim, while the New York Times published an op-ed by lawyers in the health-care field citing the study to claim in that [t]he administration is preparing to deport DACA recipients and that this would greatly impact the fight against the current pandemic because DACA recipients are 'front-line medical' workers who are desperately needed right now. . . .
Even accepting the CAP number of 29,000, it translates to just 0.2 percent of the nation's 14.8 million health-care workers, based on 2018 Census Bureau data and using CAP's definitions. . . . That can only be described as trivial.
Camarota noted that 352,000 workers are currently unemployed in the same health-care occupations that the DACA amnesty recipients occupy.
Read the rest of the story
HERE
.
If you like what you see, please "Like" us on Facebook either
here
or
here
. Please follow us on Twitter
here
.