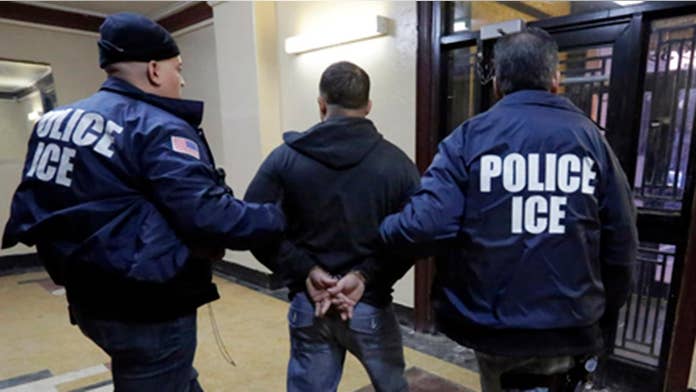 As the coronavirus spreads around the world, all nations have an obligation to do their best to secure their borders and stop as many people as possible who are carrying the virus from entering and infecting others.
The coronavirus is already in the U.S. and experts tell us it will inevitably spread. But our leaders need to do all they can to reduce the number of people infected with the virus from crossing our borders, as one part of a comprehensive effort to limit the spread of the virus.
President Trump has already taken many actions to reduce illegal immigration, long before the discovery of the coronavirus.
But the coronavirus gives our government a new reason to enforce our immigration laws – protecting public health. While most illegal immigrants don't carry communicable diseases, a minority do. And some of them will undoubtedly be carrying the coronavirus, especially as the virus becomes more widespread.
Yet instead of supporting the president's efforts to secure our border, federal courts are hindering his efforts. The 9th U.S. Circuit Court of Appeals, which is headquartered in San Francisco, is the prime example of this.
Last April U.S. District Judge Richard Seeborg in San Francisco issued an order blocking the Trump administration from carrying out its Migrant Protection Protocols (MPP). The MPP are also known as the Remain-in-Mexico policy. The policy says immigrants from south of our border seeking asylum in the U.S. need to remain in Mexico while their requests for asylum are reviewed.
Seeborg's order didn't go into effect, however, while it was appealed to the 9th Circuit appellate court. As a result, the Remain-in-Mexico policy was allowed to be launched.
However, last week a three-judge panel from the 9th Circuit upheld Seeborg's original order blocking the Remain-in-Mexico policy from being carried out. But three hours later the panel issued another order preventing its earlier order from taking effect, to give the Trump administration time to make further arguments about the legality of Remain-in-Mexico.
Read the rest from Brandon Judd
HERE
.
If you like what you see, please "Like" us on Facebook either
here
or
here
. Please follow us on Twitter
here
.