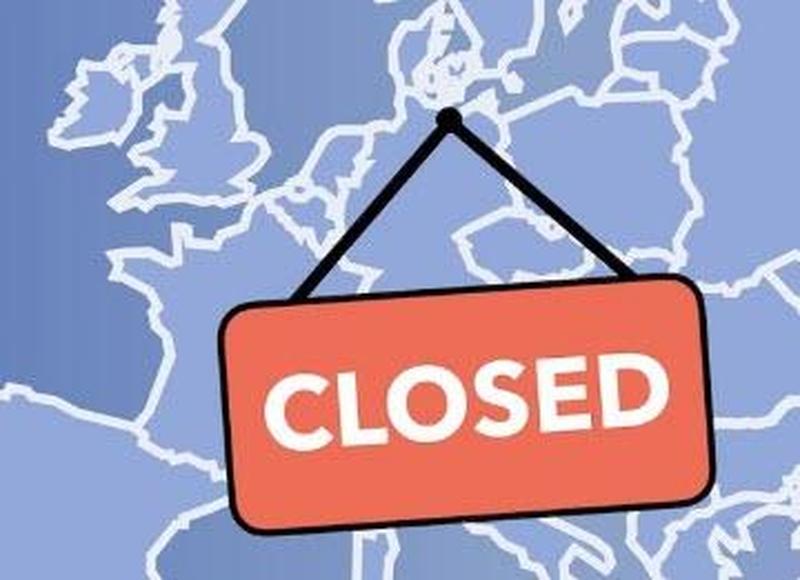 Leaders of the 26 European countries that are part of what is normally a free-movement zone also agreed Tuesday to shut their external borders to most nonresidents for the first time.
"We are faced with a serious crisis, an exceptional one in terms of magnitude and nature," European Council President Charles Michel said late Tuesday.
"We want to push back this threat. We want to slow down the spread of this virus."
Other leaders phrased it in martial terms: "We are at war," French President Emmanuel Macron said Monday.
Until last week, citizens of the E.U. could move across the continent with ease, even as the virus slowly spread across its population. Just as a resident of Maryland can easily pack bags and head to Virginia, so, too, could a Pole cross into Germany.
But no more.
As The Gatestone Institute's Soeren Kern detailed earlier, as a growing number of countries close their borders to fight the coronavirus pandemic, the European system of open internal borders - a cornerstone of European integration - is on the brink of collapse.
The so-called Schengen Area, which comprises 26 European countries, entered into effect in 1995 and abolishes the need for passports and other types of control at mutual borders. It is a key practical and symbolic achievement of European integration and is now falling apart.
In a move packed with political significance, Germany, the largest and most powerful country in the European Union, on March 16 introduced controls on its borders with Austria, Denmark, France, Luxembourg and Switzerland after it registered 1,000 new cases of Coronavirus Disease 2019 (COVID-19) in just one day.
Read the rest of the story
HERE
.
If you like what you see, please "Like" us on Facebook either
here
or
here
. Please follow us on Twitter
here
.