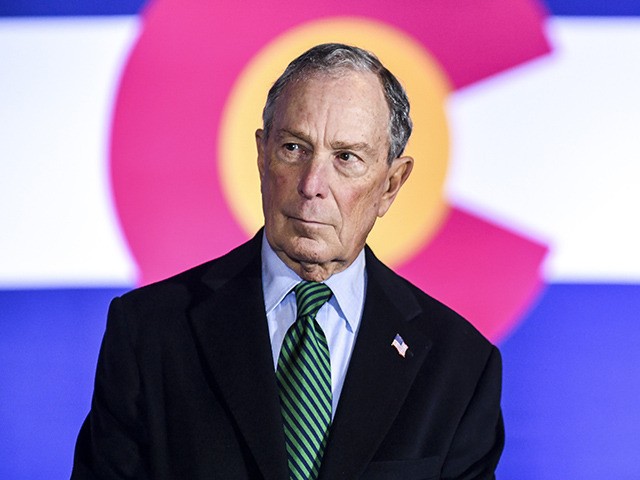 Michael Ciaglo/Getty Images
Short Person Syndrome is indeed real. To compensate for their height, or lack thereof, some short people — especially men — look to become authority figures to compensate: supervisors, hall monitors, security guards, soldiers, police officers, and politicians.
Billionaire businessman Michael Bloomberg is five feet, seven inches tall, and is so self-conscious about his height, he claimed to be five foot ten on a driver's license. Oh, and he also became a fascist authoritarian; a tiny tyrant determined to control everyone else's life.
Someone with an authoritarian streak is frightening enough in your everyday walk of life — as a family member, neighbor, or heaven forbid, a boss. A Tiny Tyrant is frightening enough as a mayor — say, a mayor of New York City. But in that case you can at least move to another city.
Now imagine a Tiny Tyrant as president of the United States.
You want to leave the country?
Like all left-wing tyrants — Stalin, Hitler, Mao — Michael Bloomberg arrives bursting with good intentions.
He only wants to help, you see.
He only wants to make the world a better place, you see.
He knows what's best for you, and understands you're either too stupid to know what's best for you or too undisciplined to do what's best for you, so he's gonna take care of you by creating laws –lotsa, lotsa, lotsa, lotsa laws…
On paper, the 78-year-old Bloomberg has been all over the place… a businessman, a Republican, Independent, and finally a Democrat. But you don't have to squint to see the one constant in Bloomberg's life and career: he's a busybody tyrant, a rabid authoritarian whose decades-long history portends a presidency filled by an egomaniac who will make no sacrifices for himself as he signs a flurry of executive orders and treaties that force the rest of us to sacrifice our guns, our air conditioners, our privacy, our meat, salt, and sugar; and if we're of a certain age, our access to life-saving health care.
Bloomberg was a perfect New York City mayor: a city full of left-wing sheep who love living under a tyrant, and who love having a nanny tell them what to do. There's just something about leftists that makes them sleep better when the messiness of freedom is replaced with the orderliness of tyranny. The left is pathetic that way, but the rest of us will bleed out by the thousand paper cuts that slash away at our right to live our lives in the way we choose.
Here are some bone-chilling examples of Bloomberg's authoritarian streak:
LOTS MORE
HERE
.
If you like what you see, please "Like" us on Facebook either
here
or
here
. Please follow us on Twitter
here
.