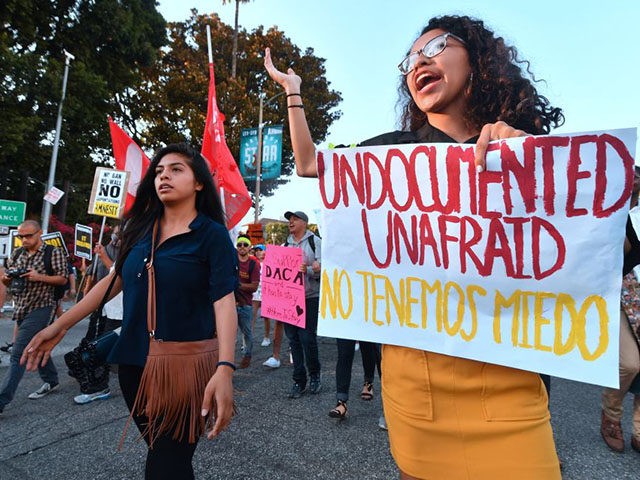 FREDERIC J. BROWN/AFP/Getty Images
Taxpayers in the ten states with the smallest foreign-born populations are still burdened by a cost of about $454 million every year to pay for various social services for illegal aliens and their United States-born children.
A study by the Federation for American Immigration Reform (FAIR) analyzes the cost of illegal immigration and the anchor baby population to American taxpayers who live in the ten least immigrant-populated states, including New Hampshire, Mississippi, Alaska, Maine, North Dakota, West Virginia, South Dakota, Vermont, Montana, and Wyoming.
The research reveals that even in low-migration states, the cost to American taxpayers is still significant. Of the total 415,000 foreign-born residents living in these ten states, about 88,000 are illegal aliens — indicating that illegal aliens represent more than 20 percent of foreign-born residents.
Those 88,000 illegal aliens across these ten states, along with about 35,000 of their U.S.-born children, are costing American taxpayers about $454 million every year, with each illegal alien costing anywhere between $4,000 and $6,000.
"To put that figure into context, that $454 million expenditure is more than 200 times what the state of Montana budgets for its entire Veterans Affairs program and it is 2.5 times the total sum that West Virginia invests in its state university," the FAIR study notes.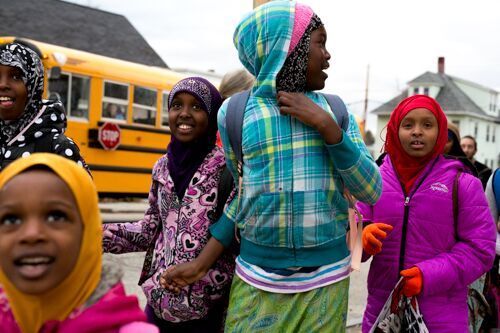 FAIR researchers say the $4,000 to $6,000 cost of each illegal alien in these low-migration states means that social programs for American veterans, disabled Americans, and U.S. citizen children could be receiving "significantly more funding" if not for the statewide cost of providing these same services to illegal aliens.
The cost to taxpayers for the U.S.-born children of illegal aliens, commonly referred to as "anchor babies," is particularly burdening on small towns' school systems in low-migration states like Maine.
Read the rest from John Binder
HERE
.
If you like what you see, please "Like" us on Facebook either
here
or
here
. Please follow us on Twitter
here
.