The White House is preparing for some Republican senators to join Democrats in voting to call witnesses in President Trump's impeachment trial, which could get underway in the coming days.
Senior White House officials tell CBS News they increasingly believe that at least four Republicans, and likely more, will vote to call witnesses. In addition to Senators Lisa Murkowski of Alaska, Susan Collins of Maine, Mitt Romney of Utah and possibly Cory Gardner of Colorado, the White House also views Rand Paul of Kentucky as a "wild card" and Senator Lamar Alexander of Tennessee as an "institutionalist" who might vote to call witnesses, as one official put it.
Last week, Collins said she was working with a "fairly small group" of GOP senators to allow new testimony, adding that her colleagues "should be completely open to calling witnesses." Romney has expressed an interest in hearing from former national security adviser John Bolton, who has said he would testify under subpoena. Murkowski said last week that the Senate should proceed as it did during the 1999 Clinton impeachment trial.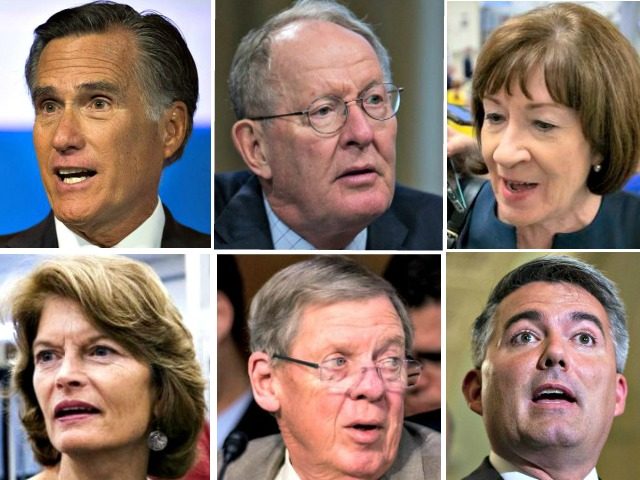 Gardner and Alexander have both said the Senate trial should be fair and impartial. Paul has said the president should be able to call his own witnesses, including the whistleblower whose complaint about Ukraine sparked the impeachment inquiry in the first place.
Senate Majority Leader Mitch McConnell has said the question of whether to call new witnesses in the trial would be decided by the full Senate after the trial gets underway. A simple majority of 51 votes will be needed to approve motions to call witnesses, meaning Democrats would need to convince four out of the 53 Republicans in the Senate to vote with them to compel testimony.
Read the rest of the story
HERE
.
If you like what you see, please "Like" us on Facebook either
here
or
here
. Please follow us on Twitter
here
.