Introduction of new witnesses and evidence remains a key issue
Lawmakers continued to joust Sunday over the structure of the Senate trial of President Trump, including whether to allow new witnesses and evidence.
Senate Majority Leader Mitch McConnell (R., Ky.) hasn't outlined publicly how the trial will be structured. But Sen. David Perdue (R., Ga.), said Sunday on NBC the plan would allot two days for House impeachment managers to present their case, a matching amount of time for Mr. Trump's lawyers to rebut and 16 hours for senators' questions submitted in writing to Chief Justice John Roberts, who is presiding over the trial.
Mr. Perdue said Democrats declined to negotiate the structure of the trial without first resolving the issue of witnesses, leading Mr. McConnell to schedule a Tuesday vote on his plan.
The House approved two articles of impeachment against Mr. Trump last month. The first article of impeachment stems from Mr. Trump pressing Ukraine to investigate Democratic presidential candidate Joe Biden and his son Hunter Biden, including by withholding almost $400 million in aid to help Kyiv combat Russian aggression. The second article accuses Mr. Trump of impeding the congressional investigation by preventing witnesses from testifying and defying subpoenas for documentary evidence.
While some GOP senators have said they would be open to hearing new witnesses, Senate Republicans agree a vote on witnesses should be delayed until after the trial begins, according to people familiar with the plans.
Republicans defended Mr. McConnell's approach, while Democrats renewed their calls to allow new witnesses and documents.
Democrats have said they want to hear from former national security adviser John Bolton and acting White House chief of staff Mick Mulvaney, who were directed by the White House not to testify during the House inquiry.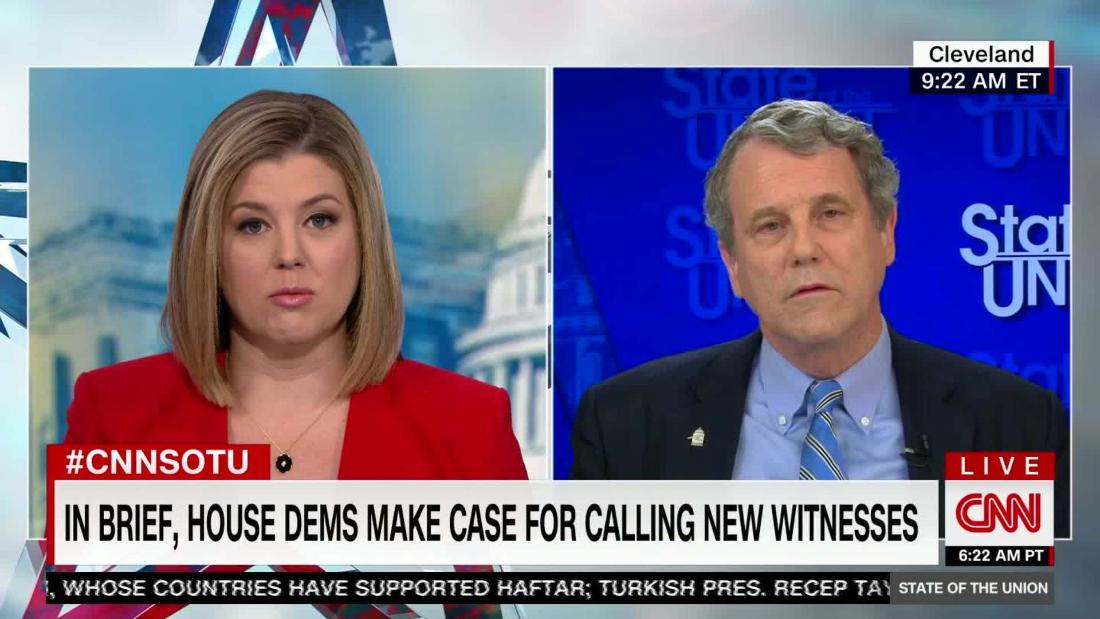 "I don't know how you justify not calling witnesses and introducing new information if it's related to this trial," Sen. Sherrod Brown (D., Ohio) said on CNN.
Mr. Brown said he would consider hearing from Lev Parnas, an associate of Rudy Giuliani currently under indictment on campaign-finance charges. Mr. Parnas has broadly tied Mr. Trump to efforts by himself, Mr. Giuliani, and others to press Ukrainian officials to announce an investigation into the Bidens.
Read the rest from the WSJ
HERE
.
If you like what you see, please "Like" us on Facebook either
here
or
here
. Please follow us on Twitter
here
.