If the illegal immigrants waiting in Mexico had a vote in the presidential election, they'd vote to oust President Trump, according to an immigration expert who is touring south of the border and speaking with those snared by the president's get-tough policies.
Todd Bensman, a fellow at the Center for Immigration Studies, said he's encountered dozens of "politically woke" migrants who say they're prepared to wait in Mexico through the presidential election, hoping Mr. Trump loses and a more welcoming Democrat wins and ends Mr. Trump's policies.
"I want Trump out!" Mr. Bensman quoted one migrant, Katherine Cabrera, a Honduran, as saying. "I'll wait for that because it would make things easier to get in."
Another told Mr. Bensman he will apply for asylum in Mexico — but only to have a platform to wait "until Trump leaves," and then he'll head north, confident the next president won't be as strict.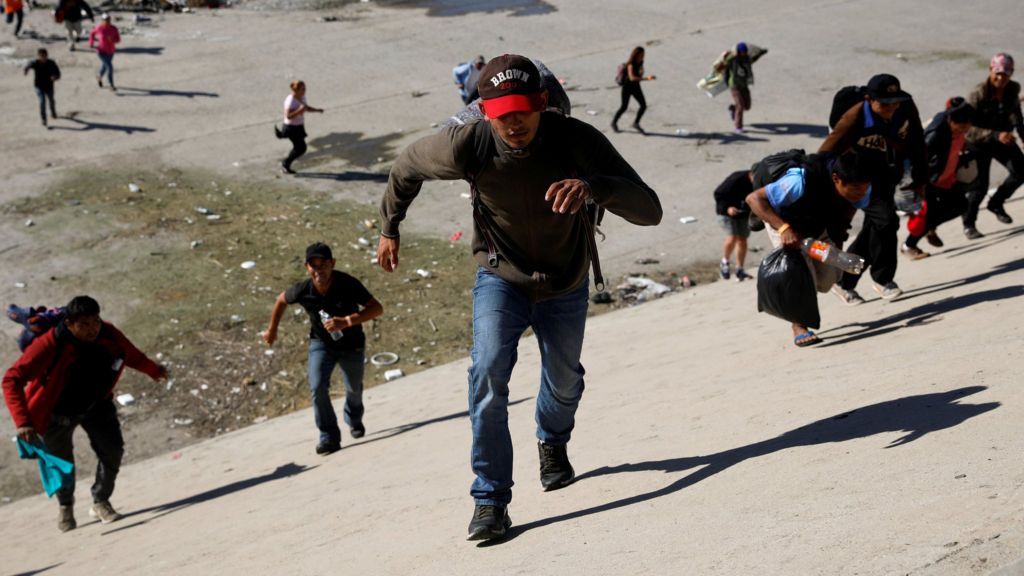 Amid last year's record border surge, and failing to get help from Congress, Mr. Trump used the heavyweight power of the U.S. to force Latin American countries to do more to stop the flow of people headed north.
His threat of crippling tariffs brought Mexico to the table, and that country agreed to deploy tens of thousands of national guard troops to derail Central American migrants attempted to reach the U.S. via Mexico
Read the rest of the story
HERE
.
If you like what you see, please "Like" us on Facebook either
here
or
here
. Please follow us on Twitter
here
.