Democrats drafted the resolution in a form that would preclude President Trump's veto but it may have no legal force
The House passed a largely symbolic measure opposing further military force against Iran without congressional authorization, a day after both Washington and Tehran appeared to back away from military conflict.
The resolution aims to stop President Trump from using military force against Iran unless it is necessary to defend the U.S. or Congress votes to approve it. House Democrats drafted the legislation, which the Senate would likely have to take up, in a form that would preclude Mr. Trump's veto but may have no legal force.
The resolution passed largely along party lines in a 224-194 vote, with eight centrist Democrats opposing the measure and three Republicans supporting it.
"This is a statement of the Congress of the United States and I will not have that statement be diminished by whether the president will veto it or not," House Speaker Nancy Pelosi (D., Calif.) said.
Meanwhile, the Senate may soon vote on a separate measure that must come to the floor under Senate rules but that Mr. Trump could veto if it passes both chambers.
The U.S. killing of Iranian Maj. Gen. Qassem Soleimani last week in Baghdad has scrambled legislative priorities on Capitol Hill, putting the threat of a conflict with Iran near the top of the House's and Senate's agendas.
Iran on Tuesday responded to the U.S. strike by firing roughly a dozen ballistic missiles at military bases in Iraq housing U.S. forces. Both sides have signaled that no further military action is imminent. Mr. Trump said Wednesday he would impose additional economic sanctions on Iran.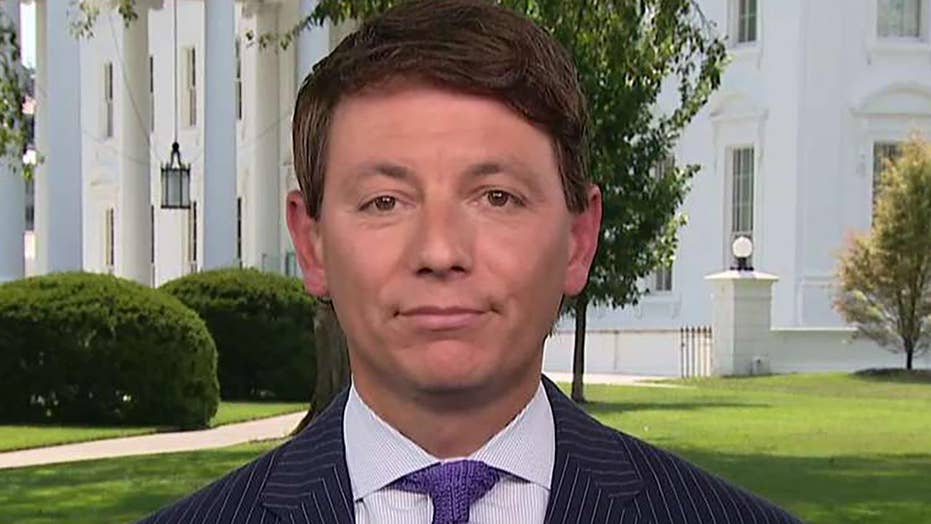 "This House resolution tries to undermine the ability of the U.S. Armed Forces to prevent terrorist activity by Iran and its proxies, and attempts to hinder the president's authority to protect America and our interests in the region from the continued threats," said White House spokesman Hogan Gidley.
Many Democrats and some Republicans have said classified briefings from top administration officials on the exchange of attacks with Iran were inadequate and short on detail.
Rep. Elissa Slotkin (D., Mich.), a former CIA analyst specializing in Shiite militias in Iraq who wrote the House measure, said it was an important step to involve the public in decisions about war.
Read the rest of the story
HERE
.
If you like what you see, please "Like" us on Facebook either
here
or
here
. Please follow us on Twitter
here
.