American conservatives are concerned that we are a step or two behind Europe in committing open-borders suicide. But if you actually look at the numbers, in many respects America is blazing the trail to destruction much more swiftly than Europe.
A recent Pew Research report estimated the entire illegal immigrant population of Europe is 3.9-4.8 million. That is for an entire continent of 747 million people. The U.S. is less than half the size, yet the estimates of the illegal alien population range from 11 million to as high as 22 million.
Pew, as well as other left-leaning groups, likes to say there were only 12 million illegal aliens last decade and that the number has actually gone down in recent years. But the Federation for American Immigration Reform (FAIR) notes how they rely on census data that has traditionally undercounted illegal aliens by 15-35 percent. Moreover, given the massive influx of Central Americans in recent years, it is laughable how some of these organization can say that the numbers haven't moved. ICE's docket of non-detained aliens targeted for removal alone has grown by roughly one million since 2017, while the immigration court backlog has grown nearly tenfold over the decade.
Former DHS Secretary Kirstjen Nielsen was asked at a hearing last December whether the number of illegal aliens was closer to 11 or 12 million or 22 million, as estimated by a recent Yale/MIT study. Nielsen admitted that there definitely are somewhere between 12 and 22 million, "higher than originally estimated." That was before one million illegal aliens were apprehended the following year and countless snuck through the border in one of the worst border crises in recent memory.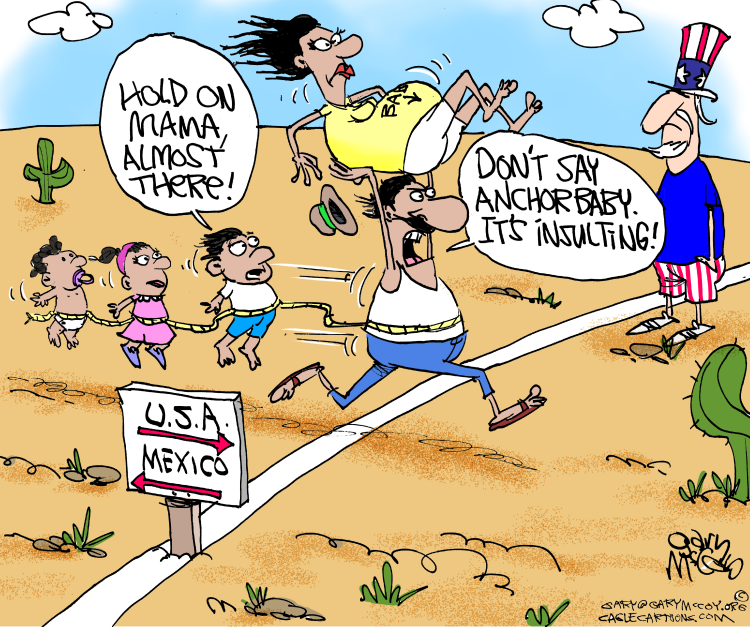 FAIR therefore estimates that there are 14.3 million illegal aliens at a minimum, not including the 4.8 million children born to them on our soil that are erroneously viewed as citizens by the courts and bureaucrats. Most European countries don't have such a policy.
That is an enormous number, even if it's not up to 22 million. The burden is incalculable, which is why it's so dishonest for politicians to continue demanding that we bring in more refugees. At most, Great Britain has 800,000-1.2 million illegal aliens, Germany has 1-1.2 million, and France has 300,000-400,000, according to Pew.
Read the rest from Daniel Horowitz
HERE
.
If you like what you see, please "Like" us on Facebook either
here
or
here
. Please follow us on Twitter
here
.