It's an unlawful program and Trump was right to end it.
President Obama created an illegal policy for the executive branch to follow. President Trump decided to stop that policy. And in a bizarre case the Supreme Court will be hearing November 12, activist groups are suing to force the executive branch to keep acting illegally.
At the heart of the case is the Deferred Action for Childhood Arrivals (DACA) program, through which Obama made legal status and work authorization available to more than a million illegal-immigrant "Dreamers" who arrived in this country as minors. Trump decided to end the program and was, unsurprisingly, promptly sued.
If the year were 2016 and the lawsuit were about whether the Court itself should strike down DACA — instead of whether it should stop the executive from ending it — you could at least have a sliver of a debate. Federal immigration laws do grant the executive branch broad enforcement discretion, and the executive branch has used deferred action, albeit on a much narrower basis, to avoid deporting sensitive groups in the past.
However, even in that hypothetical case, the program would not have much of a chance before a conservative Court. A similar program for the illegal-immigrant parents of citizen children ("DAPA") was enjoined in court and never implemented, and the appeals-court ruling against the program spelled out an argument that would obviously apply to DACA as well.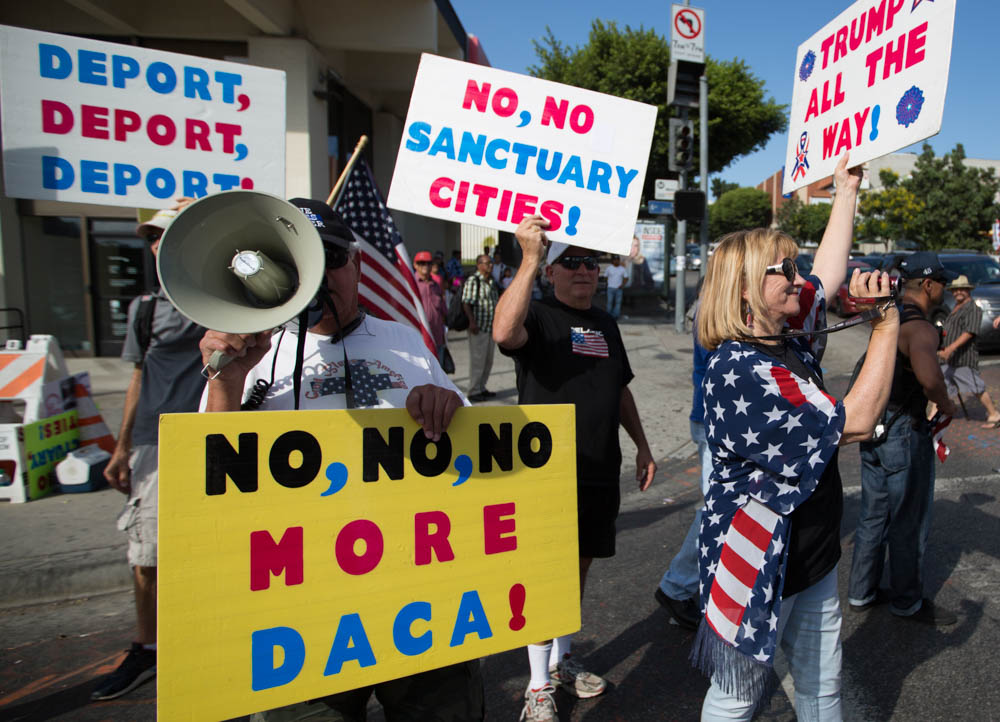 The appeals court pointed out that, as vague as U.S. immigration laws can be, they lay out an elaborate process for granting legal status to immigrants. In lieu of that system, the Obama administration's interpretation of the law would allow the executive "to grant lawful presence and work authorization to any illegal alien in the United States — an untenable position in light of the [law's] intricate system of immigration classifications and employment eligibility."
The court also stressed that "previous deferred-action programs are not analogous to DAPA." They were typically used to help people from a specific country in the wake of a disaster, or to help immigrants move from one legal status to another.
Read the rest from Robert VerBruggen
HERE
.
If you like what you see, please "Like" us on Facebook either
here
or
here
. Please follow us on Twitter
here
.