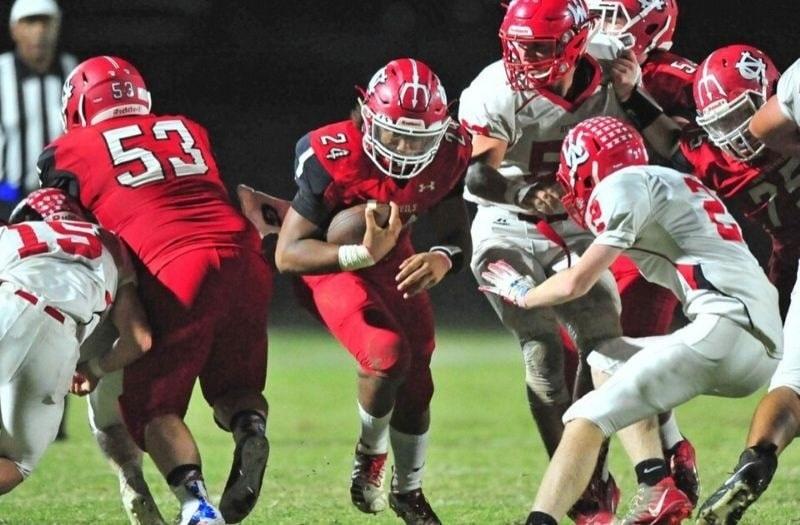 "Beat them, but not too badly" has no place in sports.
The final score was 61-13 as the boys of fall in Nassau County, NY, left it all on the field. Two undefeated teams heading toward playoffs, the Plainedge High Red Devils and the Cyclones of South Side High School, met on the grid to battle for division leader.
Then a fourth-quarter touchdown by the Red Devils violated a Nassau County sportsmanship rule designed to prevent dominant football teams from embarrassing lesser programs and sent coach Ron Shaver into a one-game suspension.
According to Nassau's "Section 8 Lopsided Score Committee," you can win – but not by more than 42 points. That seems like a ridiculous, arbitrary number for an equally ridiculous policy geared to satisfy the participation-trophy crowd.
Plainedge Public School Superintendent Edward Salina responded to the committee by slamming the policy and the call to "discipline" his coach – for winning. Salina issued a scathing rant on paper, leaving no doubt about his lack of respect for the decision:
"I can state for the record that their rule is not working. I am all for treating everyone justly, but it is my opinion that Coach Shaver was 'done wrong' by this group of self-professed experts on sportsmanship. What are you teaching children by saying play fairly but now you are playing too well, don't play anymore for the rest of the game. Where's the life lessons? Who appointed these people to run this kangaroo court, being the judge, jury, and executioners? I have knowledge that there are cases in Nassau County where the score was over 42 and this group took little or no action."
t was an epic rant. And completely on point. Heck, even the opposing coach, Phil Onesto, agreed and spoke on the record – defending Shaver. "I had spoken to coach Shaver, I told him I had no issues."
It's simply another notch on the belt in the sissifying of America.
Is It a Sport or a Pep Club? --->
Read the rest from Sarah Cowgill
HERE
,
If you like what you see, please "Like" us on Facebook either
here
or
here
. Please follow us on Twitter
here
.