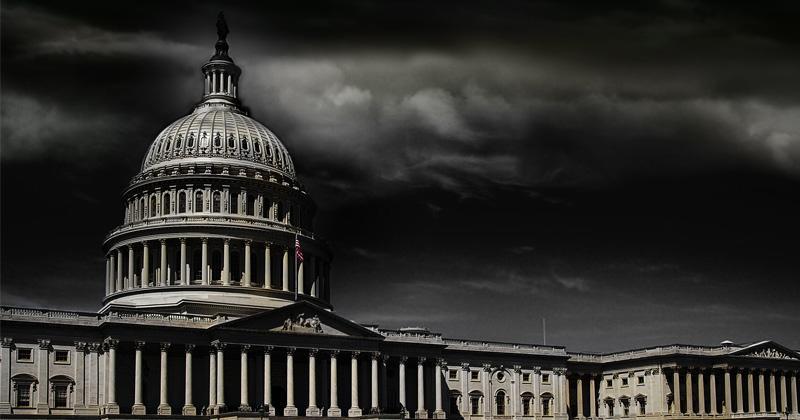 "These are people who are doing their duty or responding to a higher call."
Two former intelligence heads bragged about how the deep state is engaged in a coup to remove President Trump Thursday, with one even praising God for the existence of the deep state.
During an interview with Margaret Brennan of CSPAN, former CIA head John McLaughlin along with his successor John Brennan both basically admitted that there is a secretive cabal of people within US intelligence who are trying to 'take Trump out'.
"Thank God for the 'Deep State,'" McLaughlin crowed as liberals in the crowd cheered.
Former CIA director John McLaughlin on Trump's impeachment: "Thank God for the deep state" pic.twitter.com/t4pQhFOBuj
— Tom Elliott (@tomselliott) October 31, 2019
"I mean I think everyone has seen this progression of diplomats and intelligence officers and White House people trooping up to Capitol Hill right now and saying these are people who are doing their duty or responding to a higher call." he added.
"With all of the people who knew what was going on here, it took an intelligence officer to step forward and say something about it, which was the trigger that then unleashed everything else," McLaughlin said, referring to the unnamed 'whistleblower', who it seems worked for Obama, Biden And Brennan.
🚨BREAKING 🚨

The White House "whistleblower" is Eric Ciaramella.
- Registered Democrat
- Worked for Obama
- Worked with Joe Biden
- Worked for CIA Director John Brennan
- Vocal critic of Trump
- Helped initiate the Russia "collusion" investigation hoax
https://t.co/4rSdvIvkyZ — Benny (@bennyjohnson) October 30, 2019
"This is the institution within the U.S. government — that with all of its flaws, and it makes mistakes — is institutionally committed to objectivity and telling the truth," McLaughlin claimed.
"It is one of the few institutions in Washington that is not in a chain of command that makes or implements policy. Its whole job is to speak the truth — it's engraved in marble in the lobby." he continued to blather.
Brennan also expressed praise for the deep state and admitted that the goal is to remove the President.
Read the rest from Steve Watson
HERE
.
If you like what you see, please "Like" us on Facebook either
here
or
here
. Please follow us on Twitter
here
.