AP Photo/J. Scott Applewhite, File
Real Clear Investigations has published a report about the anti-Trump wheelings and dealings of John Brennan, former director of the CIA. The investigation makes me, and others, wonder whether Brennan is has led the anti-Trump coup from the start.
"Nearly three years later, as the public awaits answers from two Justice Department inquiries into the Trump-Russia probe's origins, and as impeachment hearings catalyzed by a Brennan-hired anti-Trump CIA analyst unfold in Congress, it is clear that Brennan's role in propagating the collusion narrative went far beyond his work on the ICA," Real Clear Investigations reports. "A close review of facts that have slowly come to light reveals that he was a central architect and promoter of the conspiracy theory from its inception."
Although many people believe that the FBI launched the Trump-Russia conspiracy probe, it was actually John Brennan who relentlessly pushed it on the Bureau. Note that he did this while the CIA is not supposed to intrude on domestic politics. That didn't matter to him. He was anti-Trump, and so he made sure the FBI would do something against the man who'd end up winning the 2016 presidential election.
Not only did he push it to the Bureau, Real Clear Investigations says, "[h]e also supplied suggestive but ultimately false information to counterintelligence investigators and other U.S. officials."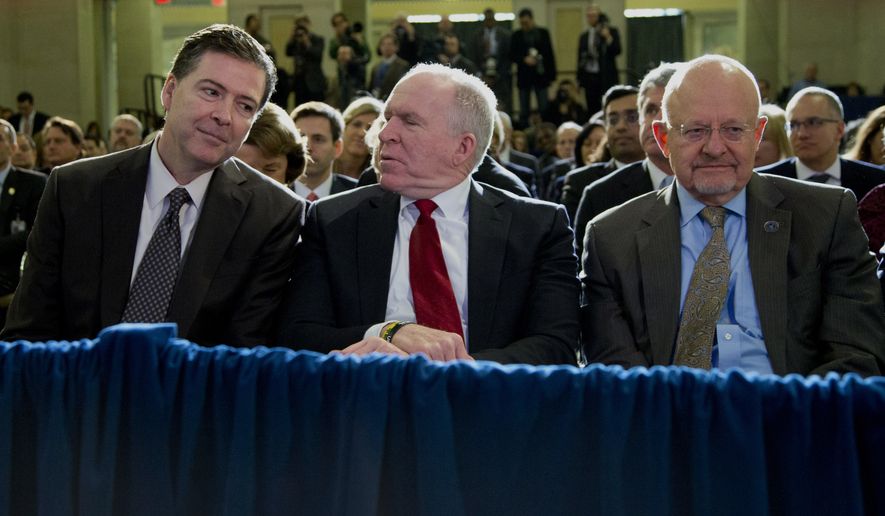 And there is more. Much more. For example, Brennan pretended he received information directly from a high-ranking source in the Russian government while his source was actually a mid-level official with very limited access to President Putin's inner circle.
Read the rest of the story
HERE
and follow link below to a related story:
The Brennan Dossier: All About a Prime Mover of Russiagate
If you like what you see, please "Like" us on Facebook either
here
or
here
. Please follow us on Twitter
here
.