Islamic State fight will shift, details yet to be sorted out, Esper says
All of the roughly 1,000 U.S. troops ordered to leave northeastern Syria will move to western Iraq and will conduct U.S. operations against the Islamic State extremist group from there, Defense Secretary Mark Esper said.
Mr. Esper spoke to reporters en route to Afghanistan, where he landed Sunday at the start of a trip to the Middle East and Europe that comes in the midst of an international furor over President Trump's order withdrawing U.S. military forces from northeastern Syria.
Mr. Esper said the Pentagon has yet to work out exactly how it would conduct its anti-Islamic State campaign from positions outside of Syria.
Among the issues to be addressed are how to conduct the U.S. air mission, the role of allies and whether a small number of U.S. troops could re-enter Syria to execute specific missions against the militant group, the defense chief said.
Mr. Esper said one reason for his weeklong trip to the Middle East and to North Atlantic Treaty Organization headquarters in Brussels was to iron out the specifics of the campaign against Islamic State.
The Trump administration announced a full withdrawal of troops from northeastern Syria days after the Oct. 9 start of an incursion by Turkey along its southern border with Syria. Critics have said that Turkey launched its mission because officials believed President Trump greenlighted the move during an Oct. 6 phone call with his Turkish counterpart, Recep Tayyip Erdogan. Mr. Trump has said he didn't give a go-ahead to the assault.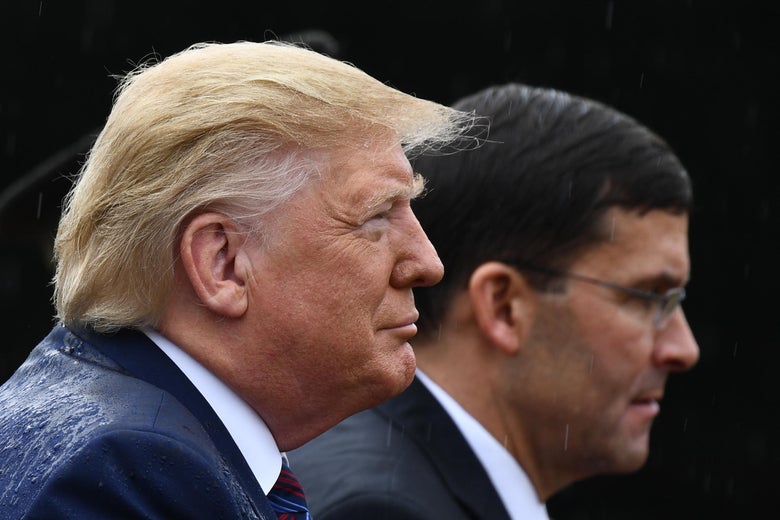 Mr. Trump's decision to move all U.S. troops out of Syria has met with bipartisan disapproval in Congress, where lawmakers charge that the Trump administration abandoned Kurdish fighters who were key to a series of battles that led to the collapse of the self-proclaimed Islamic State caliphate.
Mr. Esper said he would be meeting with allies on a key question: "What does the next phase of the counter-ISIS campaign look like?" he said, using an acronym for the terror group. He said the U.S. hopes to continue working with Kurdish forces.
Read the rest from the WSJ
HERE
.
If you like what you see, please "Like" us on Facebook either
here
or
here
. Please follow us on Twitter
here
.