President Trump on Monday urged Republicans to offer him a tougher defense on impeachment amid a few signs of GOP discontent with his administration.
At a Cabinet meeting, Trump praised Democratic unity while criticizing his own party for not sticking together.
"The two things they have: They're vicious and they stick together," he said of Democrats. "They don't have Mitt Romney in their midst. They don't have people like that."
Trump said Republicans have to "get tougher and fight" to counteract Democrats pursuing an impeachment inquiry.
"I watched a couple of people on television today. They were talking about what a phony deal it is. What a phony investigation it is," Trump said during the Cabinet meeting, dismissing allegations that he's abused his office.
"And Republicans have to get tougher and fight," he continued. "We have some that are great fighters, but they have to get tougher and fight because the Democrats are trying to hurt the Republican party for the election, which is coming up, where we're doing very well."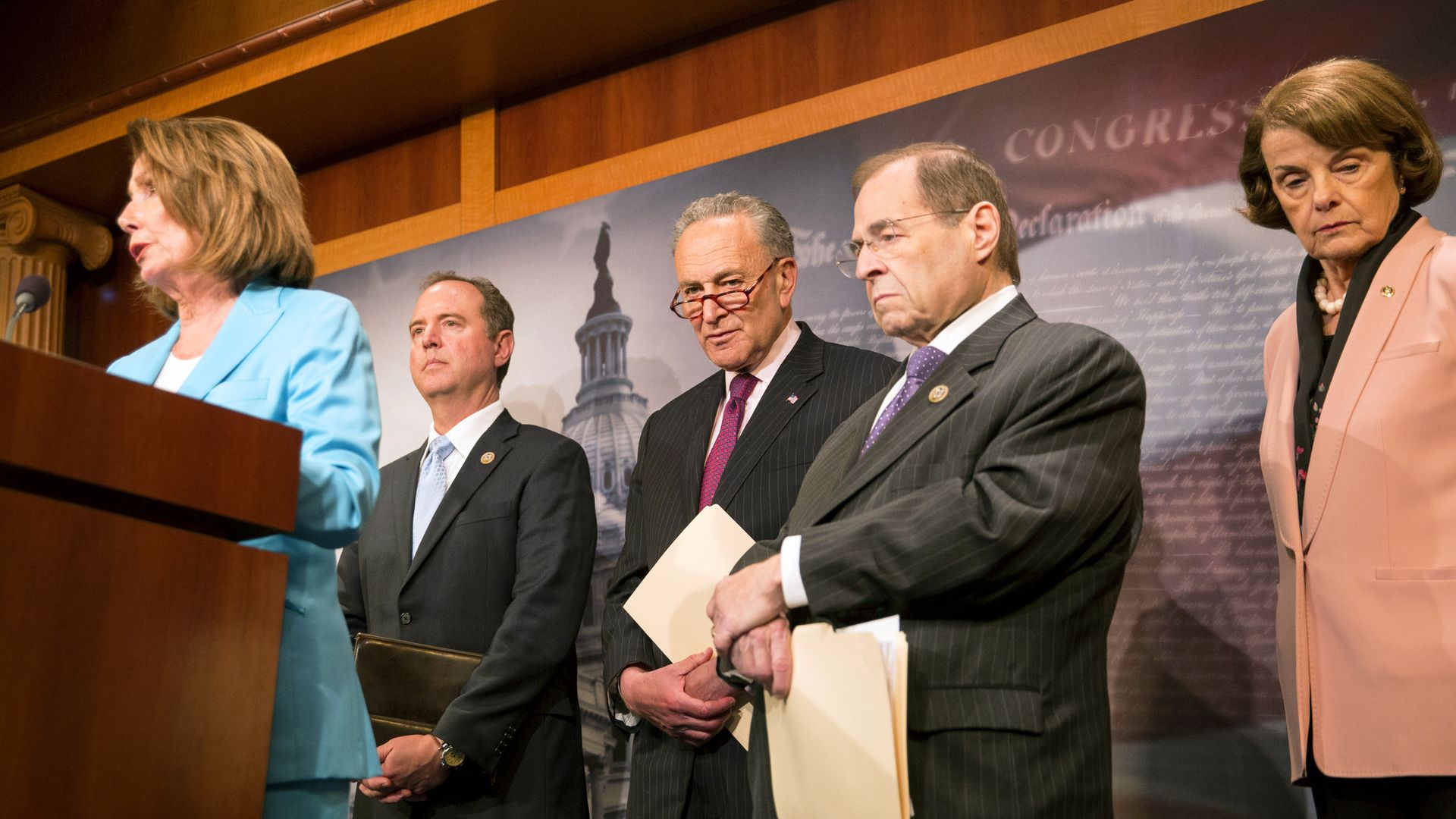 Asked later to elaborate on his desire to see Republicans get tougher, Trump said he felt Democrats were "vicious."
"I think the Democrats fight dirty. I think the Democrat are lousy politicians with lousy policy," he said.
Trump added that so-called "Never Trump" Republicans "might be worse than the Democrats."
"The good news is they're dying off fast," he said.
Read the rest of the story
HERE
.
If you like what you see, please "Like" us on Facebook either
here
or
here
. Please follow us on Twitter
here
.