One judge calls the Trump administration move restricting green cards 'repugnant to the American dream'
Federal judges in three states on Friday blocked a Trump administration rule that would disqualify legal immigrants from permanent residency if they use certain public-assistance programs and impede prospective applicants deemed likely to need them.
The rulings came as President Trump's immigration agenda suffered a separate legal blow in Texas, where an El Paso judge ruled the administration violated federal law by moving to construct barriers on the southern U.S. border with funds not approved by Congress.
While the Supreme Court has allowed the administration to proceed with some border-wall construction, the Texas decision against additional border barriers raises different legal issues.
In the cases involving public assistance, U.S. District Judge George B. Daniels in the Southern District of New York and U.S. District Judge Rosanna Malouf Peterson in the Eastern District of Washington state issued preliminary injunctions that block the policy nationwide, ruling it was likely unlawful.
In California, U.S. District Judge Phyllis Hamilton in Oakland also said the policy likely crossed legal boundaries, but issued a more targeted injunction that applied in only in the handful of states involved in the litigation.
Judge Daniels said the rule departed from longstanding U.S. policy without legal justification, and was arbitrary and capricious. The Trump administration, he said, didn't explain why it was changing the policy, or why its new tough approach was necessary or reasonable.
The rule "is repugnant to the American dream of the opportunity for prosperity and success through hard work and upward mobility," Judge Daniels wrote in a 24-page opinion. The judges in the New York, California and Texas cases were appointed by former President Bill Clinton, while the judge in Washington state, who ruled on lawsuits brought by 14 states, was appointed by former President Barack Obama.
The decisions came days before the policy was set to take effect on Tuesday.
Once again, the courts have thwarted the Trump administration's attempts to enact rules that violate both our laws and our values," said New York Attorney General Letitia James, who brought one of the suits against the administration along with New York City, Connecticut and Vermont.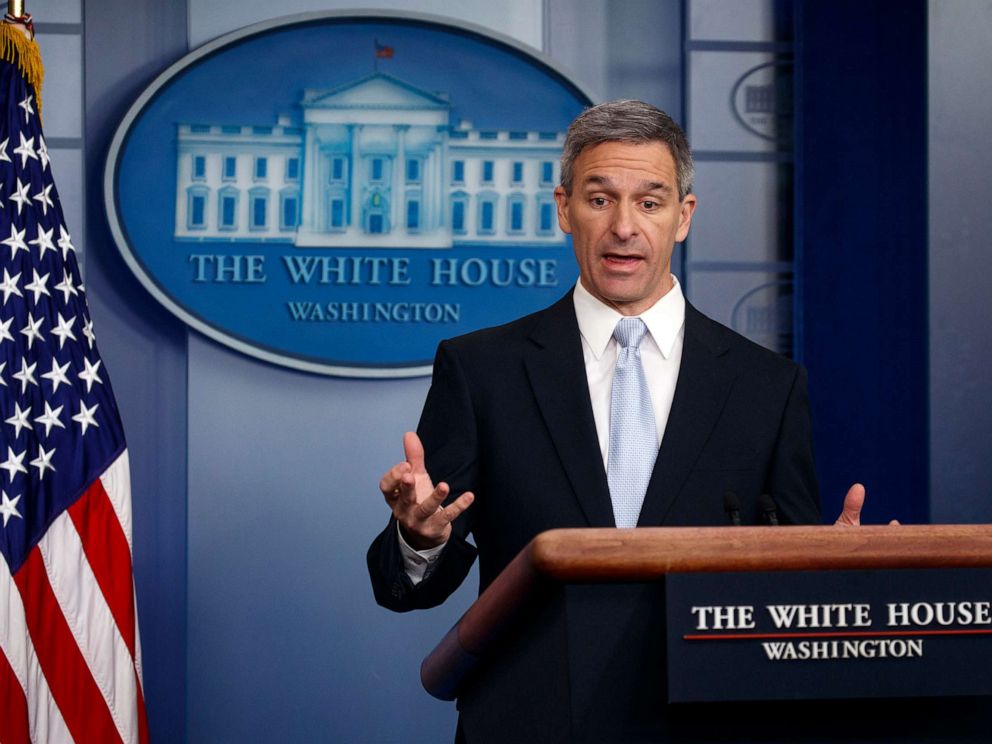 Ken Cuccinelli, director of U.S. Citizenship and immigration Services, the agency responsible for carrying out the new rule, said in a statement that immigration law has long required prospective immigrants to be self-sufficient.
"The public-charge regulation defines this longstanding law to ensure those seeking to come or stay in the United States can support themselves financially and will not rely on public benefits," he said. "An objective judiciary will see that this rule lies squarely within long-held existing law."
Read the rest from the WSJ
HERE
.
If you like what you see, please "Like" us on Facebook either
here
or
here
. Please follow us on Twitter
here
.