In an impeachment trial in the Senate, President Trump would look up to see one of his Washington establishment foes, Supreme Court Chief Justice John G. Roberts Jr., presiding over the historic proceedings from the dais in the upper chamber.
Mr. Trump, who has clashed with Chief Justice Roberts over the perceived political bias of the federal courts, would have to count on him for a fair hearing when the fate of his presidency hangs in the balance.
It's a prospect that has caused rumblings in Washington that the chief justice should recuse himself.
John Cardillo, a conservative radio personality and host on Newsmax TV, sounded the recusal alarm.
"There is already a crisis of confidence among the American people that we have a fair system of justice. When you have a chief justice of the Supreme Court overtly making comments that are derogatory to the president of the United States, take all speculation out of the process," he said.
What's more, the recusal question extends down the bench of the high court. All of the justices likely will play a role in deciding Congress' subpoenas power over the executive branch as House Democrats conduct an impeachment inquiry.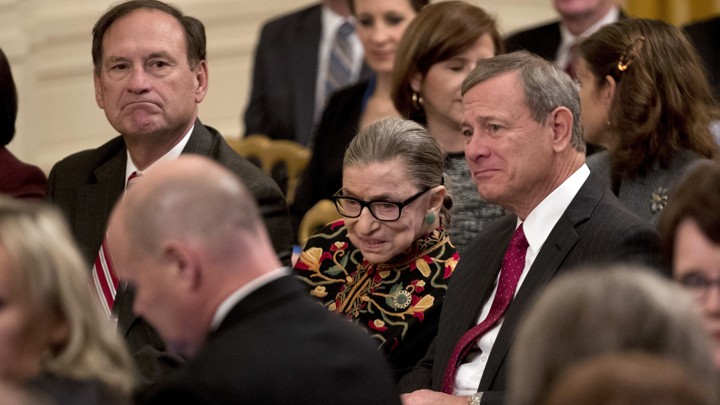 Chief Justice Roberts and Justice Ruth Bader Ginsburg have publicly commented on Mr. Trump in recent years, including Justice Ginsburg going as far as calling him a "faker" and the chief justice sending a sharp rebuke to the commander in chief over the political independence of the judiciary.
The issue of potential bias comes about a year after Justice Roberts released an unusual statement, indirectly firing back at the president over his politicization of judges based on the president who appointed them.
"We do not have Obama judges or Trump judges, Bush judges or Clinton judges," Justice Roberts said in a statement in November 2018 issued from the court's public information office.
Read the rest of the story
HERE
.
If you like what you see, please "Like" us on Facebook either
here
or
here
. Please follow us on Twitter
here
.