At the beginning of the year, there was a government shutdown over the border crisis. Trump demanded funding for border security and closing the policy loopholes fueling the crisis. Instead, he agreed to sign a bill in February that added a new loophole. Not only did we erroneously continue treating self-trafficked Central American teens as refugee "unaccompanied alien children" (UACs), but Democrats slipped in a provision protecting those who sponsor them, aka commit the criminal conspiracy of trafficking, from deportation.
As I warned at the time, it's truly hard to overstate the danger of this provision. As the current acting Customs and Border Protection (CBP) director, Mark Morgan, warned, it's precisely these self-trafficked Central American teens, "hardened young men as well as vulnerable and lost youth," who are the most likely to join MS-13. We see stories every day of the resurgence of the gang thanks to this recruitment.
At a time when this flow needs to be shut off, our government is inviting existing illegal aliens to sponsor new ones by dangling an amnesty in front of them.
Jessica Vaughan, who has monitored this issue closely for the Center for Immigration Studies and has testified before Congress on the effects of UACs on gang activity, told me that it's essential this provision is fixed.
"This has created a toll-free superhighway for MS-13, 18th Street, and other gangs to move new foot soldiers in to boost gang activity (and revenue) in many of its existing strongholds, like northern Virginia, Maryland, Long Island, Boston, and Texas, but also plenty of other regions — even Iowa and Tennessee," said Vaughan in an interview with CR. "ICE has estimated that about 40 percent of the MS-13 members they've arrested in recent years originally arrived as UACs. These delinquents are literally terrorizing communities and killing other kids, but instead of empowering ICE to arrest and remove more of them, Congress (with GOP consent) has made it harder for ICE by blocking access to information on the minors' sponsors."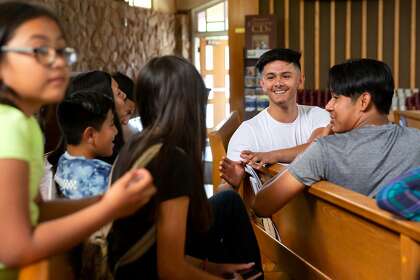 According to data from the Senate Homeland Security Committee, fewer than 10 percent of those sponsoring the Central American teens resettled under the UAC program have full legal status themselves. That means this provision from the February omnibus is inviting the existing illegal alien population to get amnesty in exchange for flooding our country with violent or vulnerable illegal alien youth.
Read the rest from Daniel Horowitz
HERE
.
If you like what you see, please "Like" us on Facebook either
here
or
here
. Please follow us on Twitter
here
.