The decision by a California appeals court Friday overturning the conviction of an illegal immigrant who shot and killed Kate Steinle in San Francisco in 2015 once again put the national spotlight on the serious problem of crimes committed by people in the U.S. illegally.
The appeals court in San Francisco overturned the conviction of Jose Inez Garcia-Zarate on a charge of being a felon in possession of a firearm. Garcia-Zarate was earlier found not guilty of first- and second-degree murder, involuntary manslaughter and assault with a semi-automatic weapon.
Garcia-Zarate said he unwittingly picked up a gun, which he said was wrapped in a T-shirt, and it fired accidentally. The appeals court overturned his conviction on the firearm possession charge because it said the judge at his trial failed to give the jury the option of finding him not guilty on the theory that he only possessed the gun for a moment.
Opponents of federal efforts to enforce the immigration laws enacted by Congress repeatedly claim that illegal immigrants are "less likely" to commit crimes than U.S. citizens – and thus represent no threat to public safety. But that's not true when it comes to federal crimes.
Non-citizens constitute only about 7 percent of the U.S. population. Yet the latest data from the Justice Department's Bureau of Justice Statistics reveals that non-citizens accounted for nearly two-thirds (64 percent) of all federal arrests in 2018. Just two decades earlier, only 37 percent of all federal arrests were non-citizens.
These arrests aren't just for immigration crimes. Non-citizens accounted for 24 percent of all federal drug arrests, 25 percent of all federal property arrests, and 28 percent of all federal fraud arrests.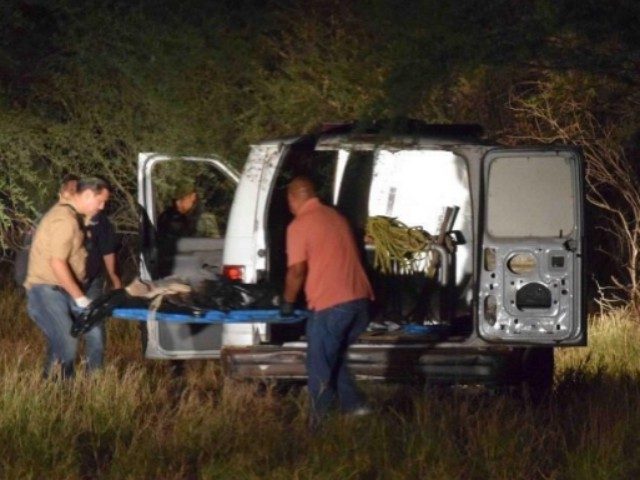 In 2018, a quarter of all federal drug arrests took place in the five judicial districts along the U.S.-Mexico border. This reflects the ongoing activities of Mexican drug cartels. Last year, Mexican citizens accounted for 40 percent of all federal arrests.
In fact, more Mexicans than U.S. citizens were arrested on charges of committing federal crimes in 2018.
Read the rest from Hans A. von Spakovsky
HERE
.
If you like what you see, please "Like" us on Facebook either
here
or
here
. Please follow us on Twitter
here
.