The Trump administration is planning on reducing the number of refugees the U.S. accepts in order to deal with the massive backlog of asylum cases currently in the system.
There are now 900,000 people waiting for a decision on their asylum claims and the U.S. Citizenship and Immigration Services (USCIS) feels that reaching even the reduced goal of admitting 30,000 refugees this year is an impossibility.
The difference in how asylum cases and refugee cases are processed means the government has to reassign personnel to deal with the enormous backlog of asylum claims.
Fox News:
USCIS is in the process of reassigning workers who process refugee cases to handle asylum claims, which have put a strain on the system, the official said, stressing that the crisis at the southern border takes priority over processing refugee claims.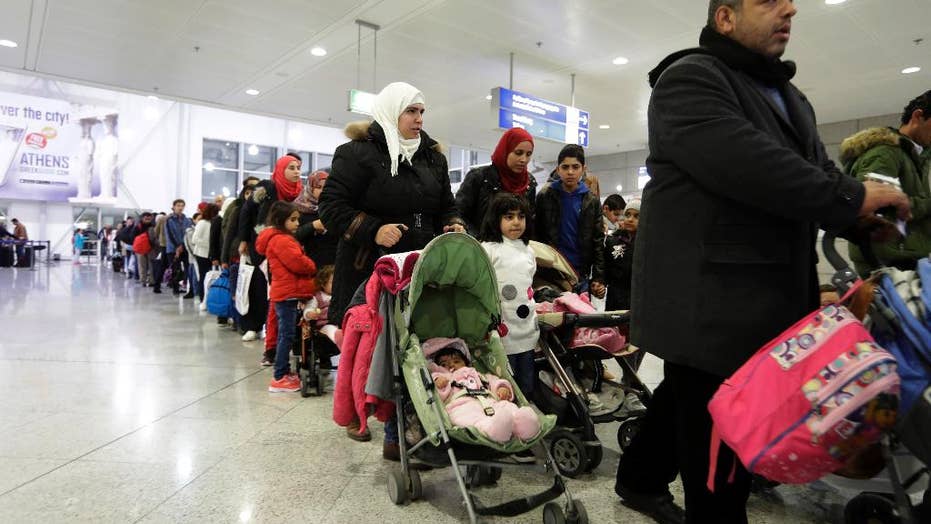 The New York Times reported that top officials will meet in the Situation Room on Tuesday to discuss new proposals to the refugee cap, which is set by the president. The Associated Press reported that some officials have argued for the cap to be set as low as 15,000, while the Times reported that others have argued the cap should be reduced all the way to zero.
It's unclear what direction the White House will take in setting the new refugee policy, or if a new cap will be reconfigured to include both refugees and asylum seekers.
This is more than an administrative or personnel snafu. There are legal obstacles the Trump administration is trying to deal with.
Read the rest of the story
HERE
and follow links to related stories/opinions below:
Trump administration may consider fresh cutback to refugee cap, official says
Trump Administration Considers a Drastic Cut in Refugees Allowed to Enter U.S.
If you like what you see, please "Like" us on Facebook either
here
or
here
. Please follow us on Twitter
here
.