Vice President Joe Biden was documented as being present in the Oval Office for a conversation about the controversial Russia probe between President Obama, disgraced ex-FBI chief James Comey, Deputy Attorney General Sally Yates and other senior officials including Obama's national security advisor Susan Rice.
In an action characterized as "odd" last year by then-Senate Judiciary Committee Chairman Chuck Grassley, Rice memorialized the confab in an email to herself describing Obama as starting "the conversation by stressing his continued commitment to ensuring that every aspect of this issue is handled by the Intelligence and law enforcement communities 'by the book.'"
Grassley, in a letter to Rice, commented: "It strikes us as odd that, among your activities in the final moments on the final day of the Obama administration, you would feel the need to send yourself such an unusual email purporting to document a conversation involving President Obama and his interactions with the FBI regarding the Trump/Russia investigation."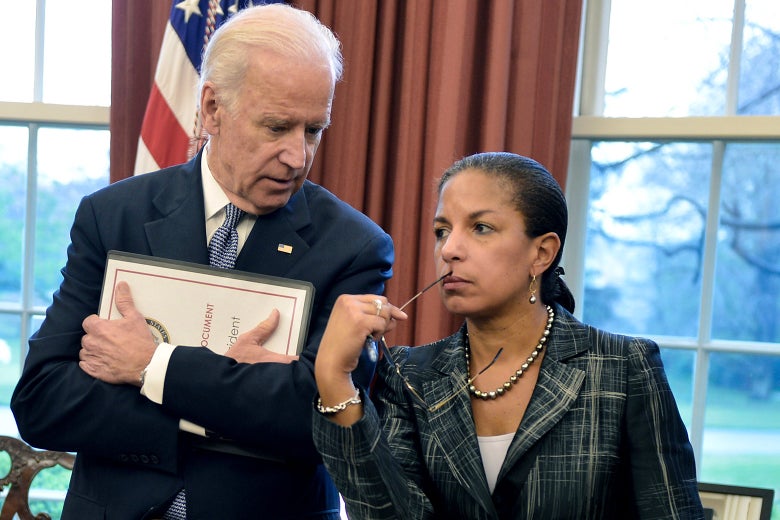 Grassley noted the unusual timing of the email sent by Rice to herself more than two weeks after the January 5, 2017 White House meeting on the Russia investigation, but mere hours before she vacated the White House for the incoming Trump administration.
The email, Grassley documented, was sent by Rice to herself on Trump's inauguration day of January 20, 2017.
"If the timestamp is correct, you sent this email to yourself at 12:15 pm, presumably a very short time before you departed the White House for the last time," Grassley wrote to Rice in a letter seeking clarification on a number of issues regarding the email and the Oval Office briefing at which Biden was documented as being present.
Read the rest of the story
HERE
.
If you like what you see, please "Like" us on Facebook either
here
or
here
. Please follow us on Twitter
here
.