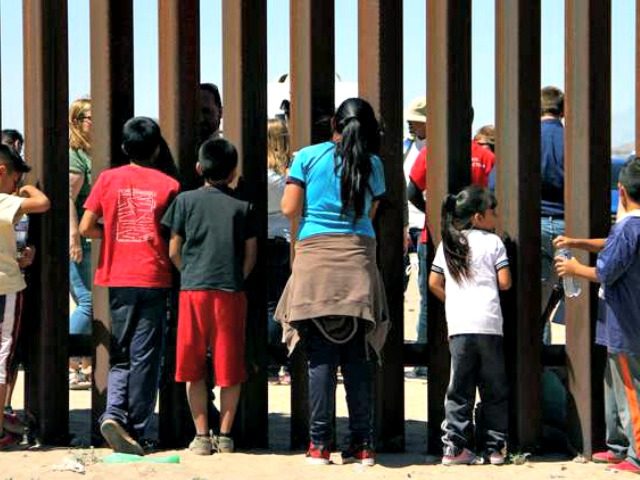 Herika Martinez / AFP/Getty Images
A Republican-Democrat spending bill being offered to President Trump will spark the "largest surge" of young border crossers that "the country has ever seen," immigration experts warn.
Pro-American immigration reformers and experts across the board are denouncing the spending package as a scheme to increase the illegal alien population, to provide a de facto amnesty to illegal aliens already living in the United States, and to expand the Catch and Release of border crossers.
The deal includes:
> $1.3 billion for 55 miles of steel bollard fencing
> An expansion of Catch and Release
> A potential doubling of the annual low-skilled foreign workers imported to the U.S.
> Less detention space for border crossers
> An amnesty pipeline for Unaccompanied Alien Children (UAC) and their relatives
> Stipulations requiring local officials to approve all wall construction
> Chokeholds on immigration enforcement at the border and in the interior
Federation for American Immigration Reform President Dan Stein specifically called out the de facto amnesty included in the spending deal that would provide all illegal aliens with close relations to newly resettled UACs be shielded from deportation.
Read the rest of the story
HERE
.
If you like what you see, please "Like" us on Facebook either
here
or
here
. Please follow us on Twitter
here
.