President Donald Trump is planning to roll out an unprecedented structure for his 2020 reelection, a streamlined organization that incorporates the Republican National Committee and the president's campaign into a single entity.
It's a stark expression of Trump's stranglehold over the Republican Party: Traditionally, a presidential reelection committee has worked in tandem with the national party committee, not subsumed it.
Under the plan, which has been in the works for several weeks, the Trump reelection campaign and the RNC will merge their field and fundraising programs into a joint outfit dubbed Trump Victory. The two teams will also share office space rather than operate out of separate buildings, as has been custom.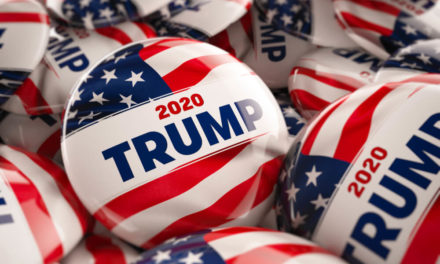 The goal is to create a single, seamless organization that moves quickly, saves resources, and — perhaps most crucially — minimizes staff overlap and the kind of infighting that marked the 2016 relationship between the Trump campaign and the party. While a splintered field of Democrats fight for the nomination, Republicans expect to gain an organizational advantage.
There is another benefit as well: With talk of a primary challenge to Trump simmering, the act of formally tying the president's reelection campaign to the resource-rich national party will make it only harder for would-be Republican opponents to mount a bid.
"We are going to streamline this presidential campaign like no presidential campaign has been streamlined before," said Chris Carr, a veteran party strategist who has been tapped to serve as political director on the Trump reelection effort.
Read the rest of the story
HERE
.
If you like what you see, please "Like" us on Facebook either
here
or
here
. Please follow us on Twitter
here
.