The New York Times is admitting that the process known as "chain migration" — whereby newly naturalized citizens can bring an unlimited number of foreign relatives to the U.S. — is being used to import entire small villages of extended foreign families.
The Times published a report on two men from India that have used the U.S. legal immigration system to bring their entire extended families to the country for no other reason than the fact that they are related.
The Times reports how one legal immigrant from India was able to eventually bring nearly ten foreign relatives to the country with now more than 90 family members benefiting from chain migration: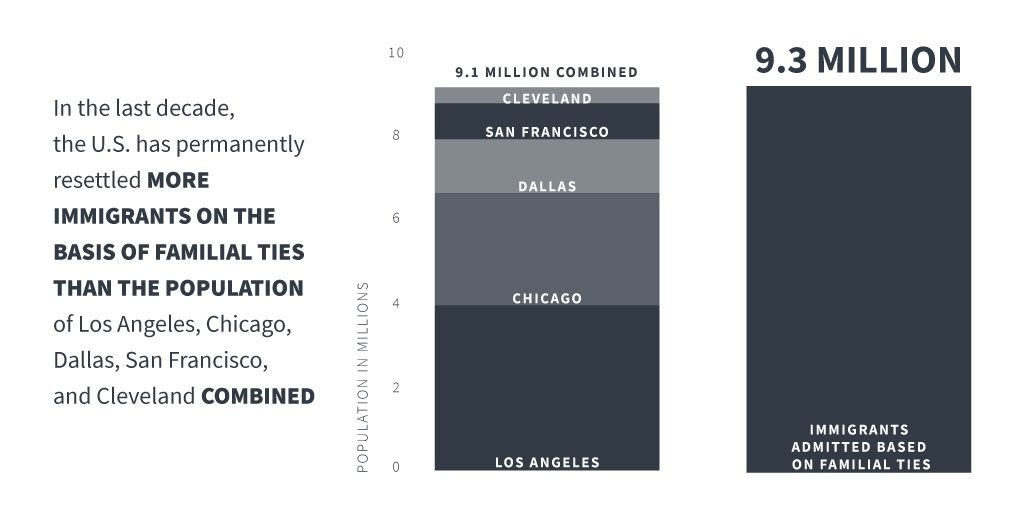 CLICK CHART to ENLARGE
The young engineer arrived in America when he was 23 with a good education and little else. He landed a job at a nuclear test site, and built a home in Nevada. Between the 1970s and the mid-1980s, he brought his wife, mother, five sisters and a brother over from India, his native land. [Emphasis added]
In later years, his siblings sponsored family members of their own, and their clan now stretches from Nevada to Florida, New Jersey to Texas — more than 90 Americans nurtured on the strength of one ambitious engineer, Jagdish Patel, 72. [Emphasis added]
Read the rest of the story
HERE
.
If you like what you see, please "Like" us on Facebook either
here
or
here
. Please follow us on Twitter
here
.