President Donald Trump is angry at the deputy who has done the most to implement his campaign promise to end illegal immigration — Attorney General Jeff Sessions.
Trump is angry largely because he feels Sessions allowed the Democrats to launch the Mueller investigation. Trump told TheHill.com:
I don't have an attorney general. It's very sad. I'm not happy at the border, I'm not happy with numerous things, not just this … everyone of my cabinet members is doing great. I just have one group that's not been good. You know what that group is.
But Sessions' "Department of Justice is absolutely critical to achieving Trump's immigration agenda," said Jessica Vaughan, policy director at the Center for Immigration Studies.
Sessions runs "the immigration courts and the prosecution of criminal aliens and other serious immigration violators," she said. In contrast, DoJ officials under President George W. Bush deferred to the cheap-labor demands of business, she said.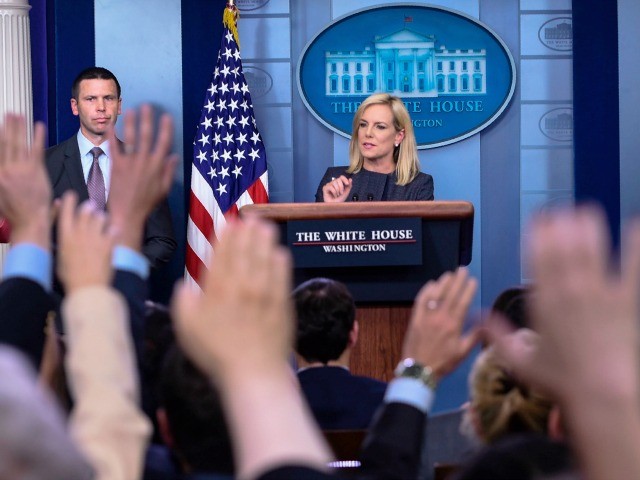 "The other important reason the administration need Jeff Sessions as AG is that every serious move the administrations takes to restore integrity in the system is being challenged in courts," she said. "We need Jeff Sessions and his team to understand the issues and how to defend the President's agenda from these legal attacks, but also to pick the right people for defending them in court."
Sessions is using his broad authority to implement Trump's agenda amid passive opposition from the GOP, active hostility from Democrats, and desperate lobbying by business groups.
Read the rest from Breitbart's Neil Munro
HERE
.
If you like what you see, please "Like" us on Facebook either
here
or
here
. Please follow us on Twitter
here
.