Nearly all of the Central American migrant children and youths who cross the border are being delivered by federal agencies to close relatives living illegally in the United States, an agency official admitted to Senators on August 16.
There would be a "humanitarian crisis" if officials end the Obama-set policy of delivering young migrants to their illegal-alien relatives, said Commander Jonathan White, who runs the child-migrant operation at the Department of Health and Human Services.
If the deliveries are stopped, the agencies would need "hundreds of thousands of beds over the next couple of years" to house the migrant children and youths, he claimed.
The "great majority" of people who accept the children are illegals, and just "10 percent of reunifications go to sponsors who are either distant relatives or not relatives," White told Senators at the hearing before the Senate's homeland security subcommittee on investigations.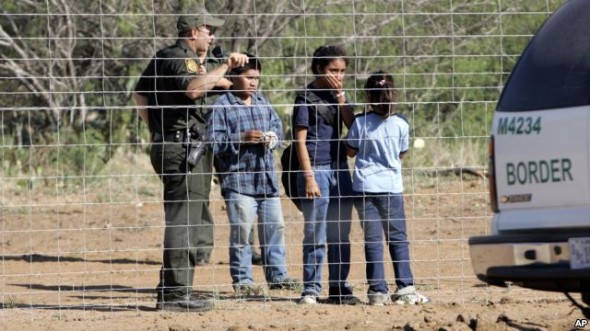 White's statement shows "that the United States government is an essential part of the alien-smuggling process [and] that the smugglers hand off their charges to the federal government [at the border] so that Washington [officials] can finish the smuggling route" up to the relatives, said Mark Krikorian, director of the Center for Immigration Studies.
White is "not getting along with the program" set by President Donald Trump, Krikorian added.
The government's policy of delivering youths and children to sponsoring illegal-alien relatives "is the elephant in the room," said Oklahoma GOP Sen. James Lankford. The safety and welfare of the migrant children cannot be ensured if the sponsors do not cooperate with the government, he told White: --->
Read the rest of the story
HERE
.
If you like what you see, please "Like" us on Facebook either
here
or
here
. Please follow us on Twitter
here
.