Senate Democrats argued on Wednesday that former Trump lawyer Michael Cohen's implication of the president in campaign-finance violations is grounds to delay Supreme Court nominee Brett Kavanaugh's confirmation hearings.
Senator Richard Blumenthal of Connecticut said that President Trump has been "implicated in a criminal plot to violate campaign-finance laws and influence the outcome of an election," and that Kavanaugh's confirmation hearing must be postponed while the Senate Judiciary Committee continues to investigate the president.
Kavanaugh hearing must be immediately postponed so Judiciary Committee can continue vital investigation of Trump campaign criminality & obstruction of justice.
— Richard Blumenthal (@SenBlumenthal) August 22, 2018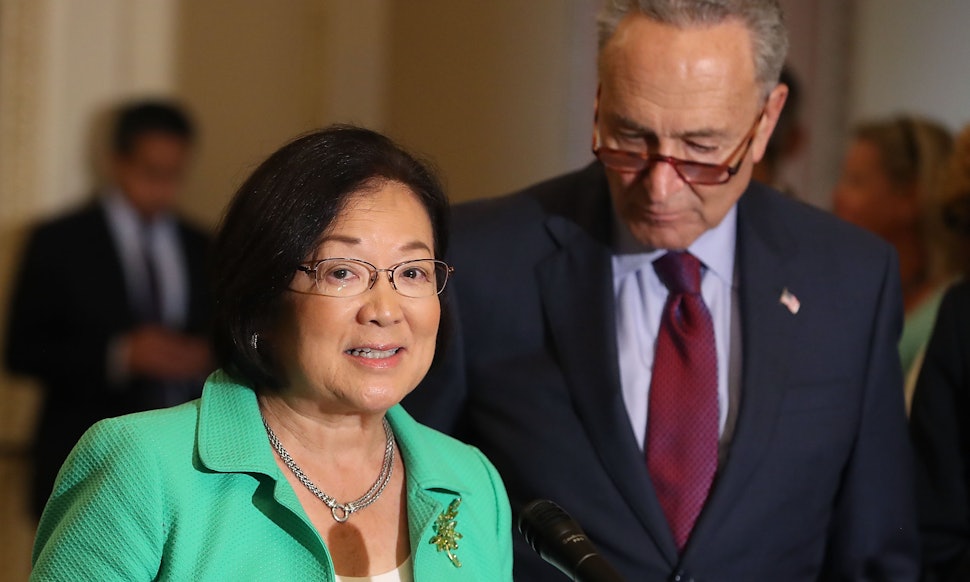 Senator Mazie Hirono of Hawaii announced that she'd canceled her meeting with Kavanaugh "because I choose not to extend a courtesy to this president who is an un-indicted co-conspirator . . . of meeting with his nominee." She further asserted that Kavanaugh had been nominated with the understanding that he'd protect Trump once seated on the High Court.
Read the rest of the story
HERE
and follow link to a related story below:
Democrats Aim Fire at Kavanaugh Nomination After Cohen Plea
If you like what you see, please "Like" us on Facebook either
here
or
here
. Please follow us on Twitter
here
.