A bombshell report from Fox News Monday reveals that nearly 60,000 illegal immigrant DACA recipients have arrest records, including 10 who have been accused of murder. This report undermines the propaganda from Democrats, the media, and pro-amnesty Republicans that everyone permitted to stay in the United States under President Obama's illegal executive order is a high-achieving student "dreamer."
From Fox News: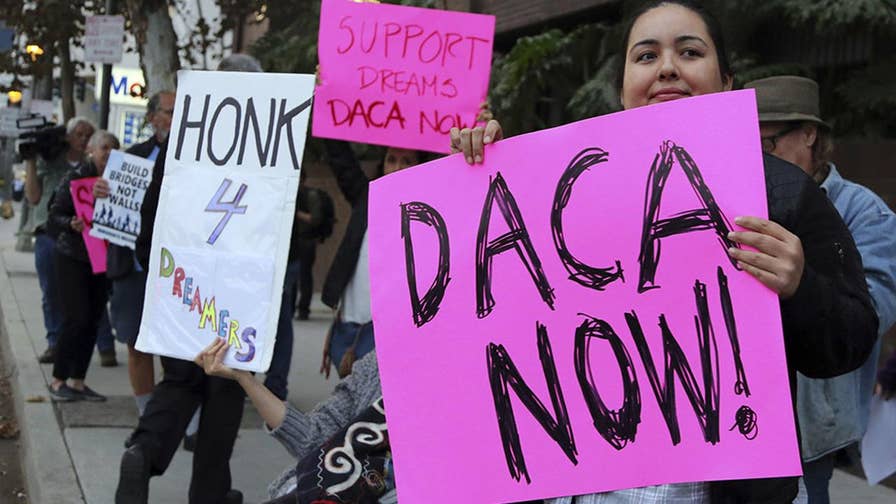 According to DHS, 59,786 DACA recipients have been arrested while in the U.S. — approximately 7.8 percent of all who have been approved to remain in this country under the program since it was created in 2012. Of those, 53,792 were arrested before their most recent request for a so-called "grant of deferred action" was approved. Another 7,814 were arrested after their request was approved.
The DHS statistics do not indicate how many of the arrested immigrants were convicted of crimes, nor do they indicate whether charges were reduced or dropped. They also do not indicate how many arrested DACA recipients were deported as the result of a conviction.
Read the rest from Chris Pandolfo
HERE
and follow link below to a related story:
DACA kids approved despite murder, rape and sex crimes arrests
If you like what you see, please "Like" us on Facebook either
here
or
here
. Please follow us on Twitter
here
.