Several moderate Republican U.S. House members are circulating a discharge petition to force a vote on the Deferred Action for Childhood Arrivals (DACA), declaring that they are only doing what President Trump wants to do. The problem is that this is NOT what the president wants to do. He's willing to agree to a DACA fix only IF there is also a deal to finally secure the border. This will only be accomplished if we end catch and release, end the diversity visa lottery program, stop sanctuary cities, implement e-verify, build a wall, and also hire more immigration judges, Border Patrol and ICE agents. In his State of the Union Address, the president set forth these pillars for immigration reform, including putting an end to the days of "chain migration" where one person can bring in an endless flow of family members, because he knows that policy really amounts to "open borders" by another name.
If 25 of our Republican House colleagues sign this discharge petition a vote will be forced, and with the support of all the House Democrats, DACA would be passed. This could lead to amnesty for as many as 3.5 million illegal immigrants with none of the above necessary actions to finally secure our border and fix our dangerous and broken immigration system. A DACA bill without border security would also hang out the welcome sign on the border for millions more to enter the U.S. illegally.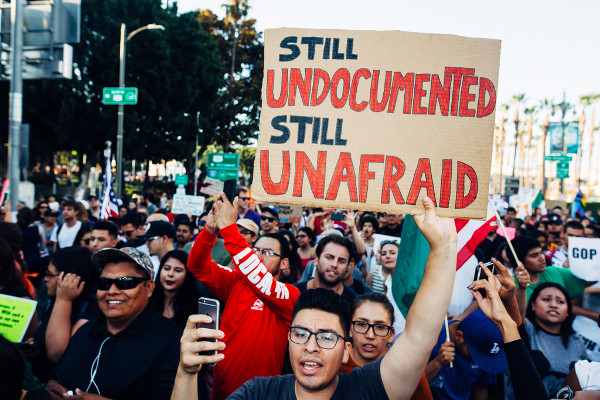 Addressing DACA without real border security would only further alienate House Republicans from our base as well as the majority of Americans who want border security. The American people voted for a Republican majority to once and for all fix our broken immigration and refugee programs that overwhelm our schools, hospitals, prisons and law enforcement agencies, and put American citizens at risk of crime and terrorism. Illegal immigration already costs the taxpayers over $125 billion each year. Americans are sick and tired of it. They spoke loud and clear in the last election that they wanted an end to open borders, illegal immigration, and all the other abusive, liberal, out-of-control, and dangerous policies.
Read the rest from Congressman Brian Babin
HERE
.
If you like what you see, please "Like" us on Facebook either
here
or
here
. Please follow us on Twitter
here
.