And is fueling the drug crisis.
If you want to know why there is a rush at the border after a lull following Trump's election, look no further than the magnet of amnesty for those who come here with children.
On September 5, 2017, far from his pledge to "immediately" end amnesty, President Trump promise to end Obama's illegal DACA program. Yet according to new data from the Justice Department, just this fiscal year, 153,000 illegals were granted amnesty through March: 138,470 were renewals, and 15,294 were initial applications.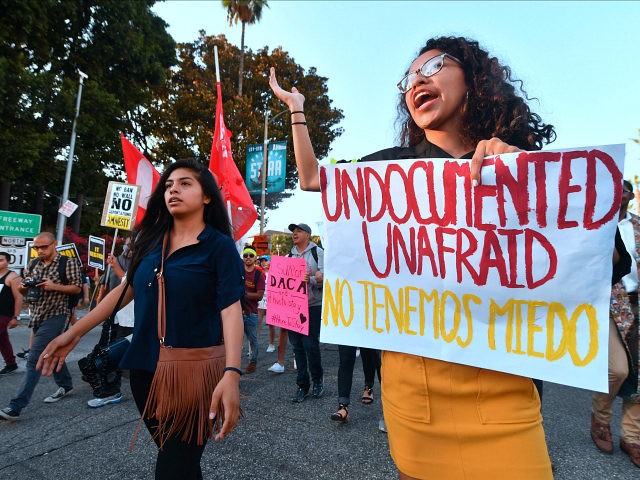 Furthermore, because the administration has foolishly decided to listen to a district judge and renew the program even after the deadline, in violation of federal law and the Constitution, 64,000 more applications were submitted past the deadline, and 51,000 remain pending. That is the power of a single district judge. On average, 757 applications have been renewed daily so far this fiscal year.
These decisions might seem "compassionate" to some, but as you see the spike in MS-13 gangs and drug supply, you can check that compassion at our border. As long as there is a smuggling magnet for younger boys to come here for amnesty, the drug cartels and transnational gangs will be in business. And as we noted in our exhaustive series on the drug overdose crisis, we pay for it in the form of tens of thousands of drug deaths.
Read the rest from Daniel Horowitz
HERE
.
If you like what you see, please "Like" us on Facebook either
here
or
here
. Please follow us on Twitter
here
.