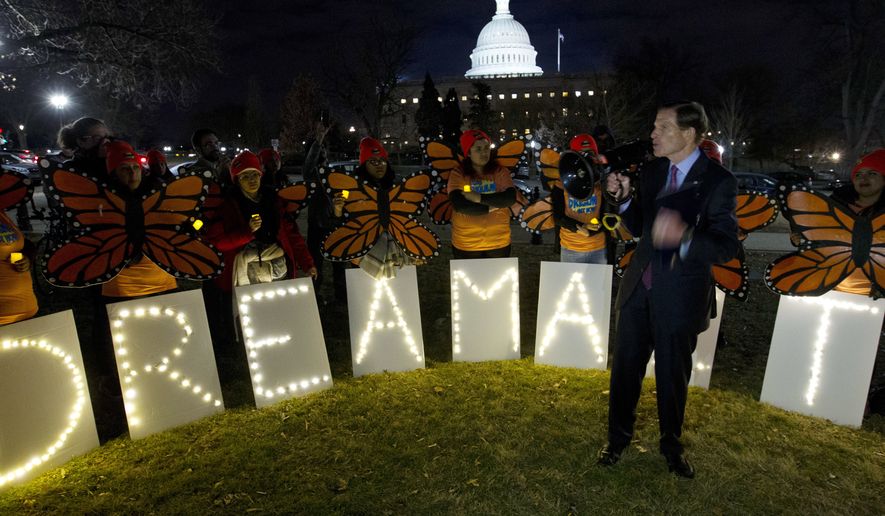 AP Photo/Jose Luis Magana
Yeah ... we wouldn't want any of them to lose any sleep or get the urge to self-deport because of uncertainty of their status now would we? That must be why DHS is giving them status updates?
They are 'not a priority or target group for arrest or removal' says department spokesman
Homeland Security said Wednesday that illegal immigrants who have applied for the DACA deportation amnesty won't be deported even if their status lapsed during President Trump's attempted phaseout.
Department spokesman Tyler Q. Houlton said they are complying with two court orders and accepting renewal applications from any of the 800,000 people who'd been previously approved for the program. That includes tens of thousands of people whose protections were slated to expire over the next few months — as long as they filed requests for renewal.
"DHS has repeatedly stated that, absent additional negative factors, DACA recipients are not a priority or target group for arrest or removal," Mr. Houlton said.
Read the rest of the story
HERE
.
If you like what you see, please "Like" us on Facebook either
here
or
here
. Please follow us on Twitter
here
.