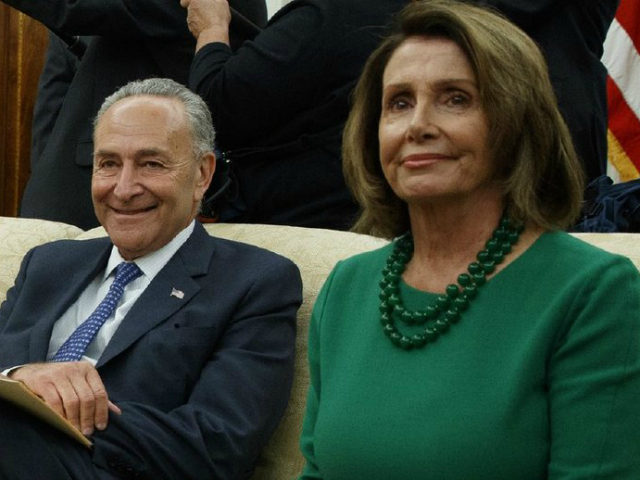 AP/Evan Vucci
Senate Minority Leader Chuck Schumer (D-NY) declared victory on the omnibus spending bill Thursday, saying, "We're able to accomplish more in the minority."
Schumer said, "It's a funny thing. In a certain sense, we're able to accomplish more in the minority than we were when we had the presidency or even were in the majority."
The Senate Minority Leader continued, "At the end of the day, as the minority party, we feel good about being able to succeed in so many ways. We don't have the House, we don't have the Senate, we don't have the presidency, but we produced a darn good bill for the priorities we have believed in."
Sen. Schumer also touted the inclusion of the Gateway bridge project in the omnibus, as well as increased funding for the National Institute of Health (NIH).
House Freedom Caucus chairman Mark Meadows (R-NC) lamented in an interview with Breitbart News Daily on Tuesday that the "Senate Democrats seem to be calling most of the shots."
As Breitbart News reported, the omnibus spending bill contains language that explicitly bars funding for a southern border wall.
The omnibus also contains provisions that expand the H-2B visa-worker program, which would reduce market pressure on companies to offer American workers higher wages.
Read the rest of the story
HERE
.
If you like what you see, please "Like" us on Facebook either
here
or
here
. Please follow us on Twitter
here
.