The UndocBlack Network, representing what it says are undocumented black immigrants, held a briefing on Capitol Hill on Tuesday with left-wing activists to fight against what one speaker called the Trump administration's "White Supremacist wish list."
"In exchange for DACA this administration wants to push forward its White Supremacist wish list, which is getting a border wall that Mexico ain't paying for and I'll be damned if I'm going to pay for it also," Judith Browne Dianis, executive director of the national office of the Advancement Project, said at the briefing.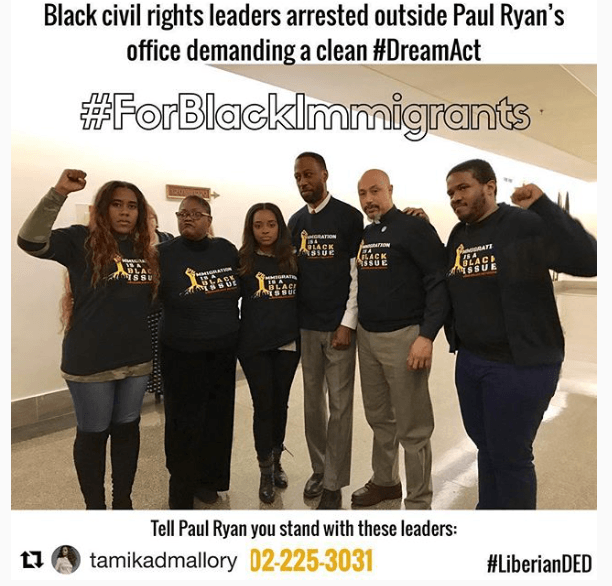 The list also includes, "eliminating due process protections for unaccompanied minors and asylum seekers and eliminating diversity visa programs," Browne Dianis said, referring to the lottery visa program that randomly selects immigrants from "under-represented" countries.
"Cutting family-based immigration — they want to call it chain migration — don't use those words please — it's their words because it's really a little bit of a wink and a nod to the White Supremacist," Browne Dianis said.
Read the rest of the story
HERE
.
If you like what you see, please "Like" us on Facebook either
here
or
here
. Please follow us on Twitter
here
.